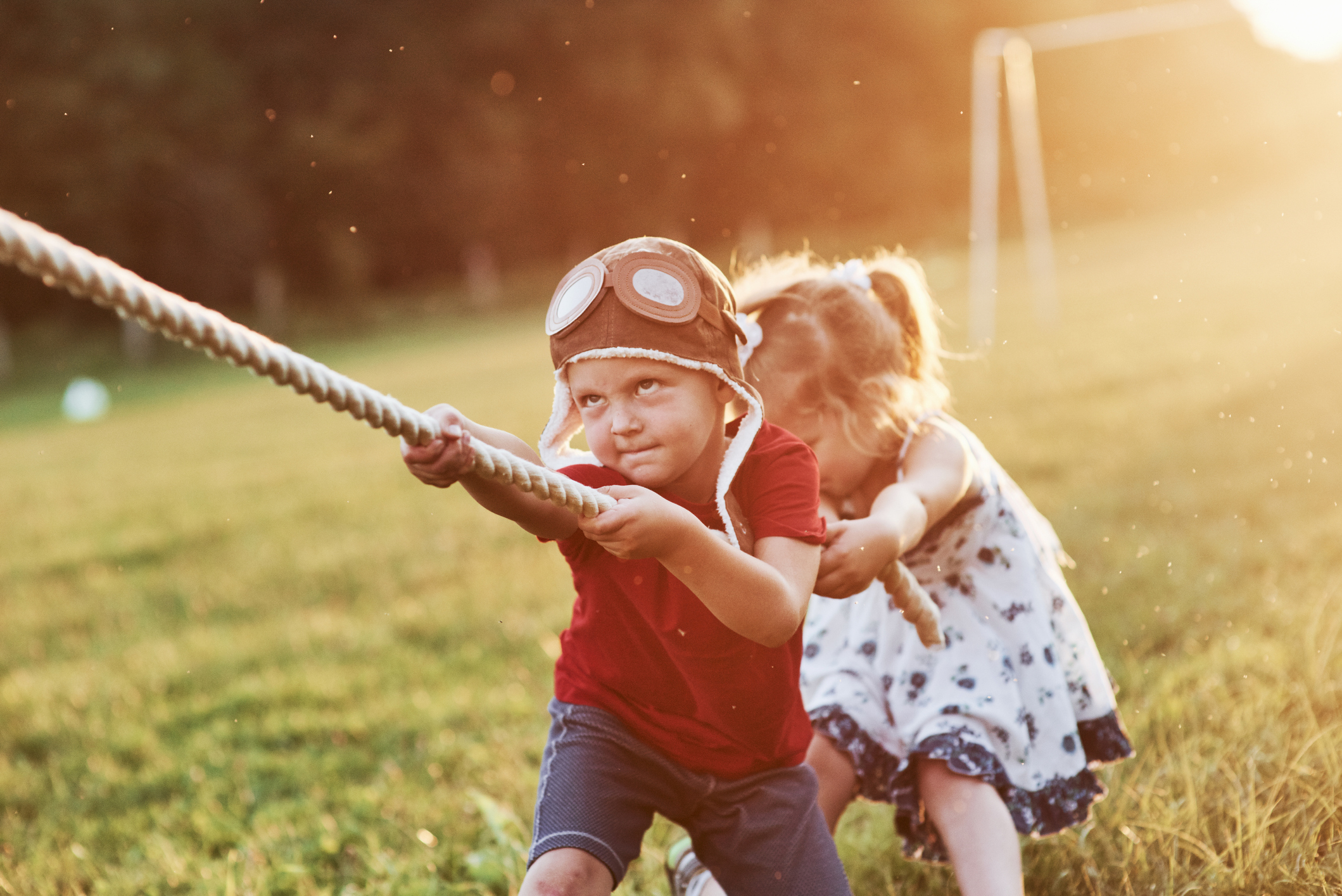 Periodically we track a stat which we find to be quite interesting.
It answers this question – how many properties are selling for at least list price (asking price or higher)?
This stat tells us how active the market is and helps our buyers to realize that, in some cases, they will be in a competitive situation.
When we look at single-family home sales so far this month, this is what we find:
57% of properties in Larimer County sell for at least list price
62% of properties in Weld County sell for at least list price
So, in well over half of the transactions, buyers need to offer list price or higher to acquire the property.
The data gets even more interesting when this information is broken out by price range.
To no one's surprise, the percentage increases for properties priced under $400,000:
81% in Larimer County
70% in Weld County
We find that for properties over $400,000 the percentages still tell a story of a very active market:
47% in Larimer County
56% in Weld County
Bottom line, in most locations and price ranges we see a strong sellers' market where buyers need to be prepared to make a strong offer and to also compete.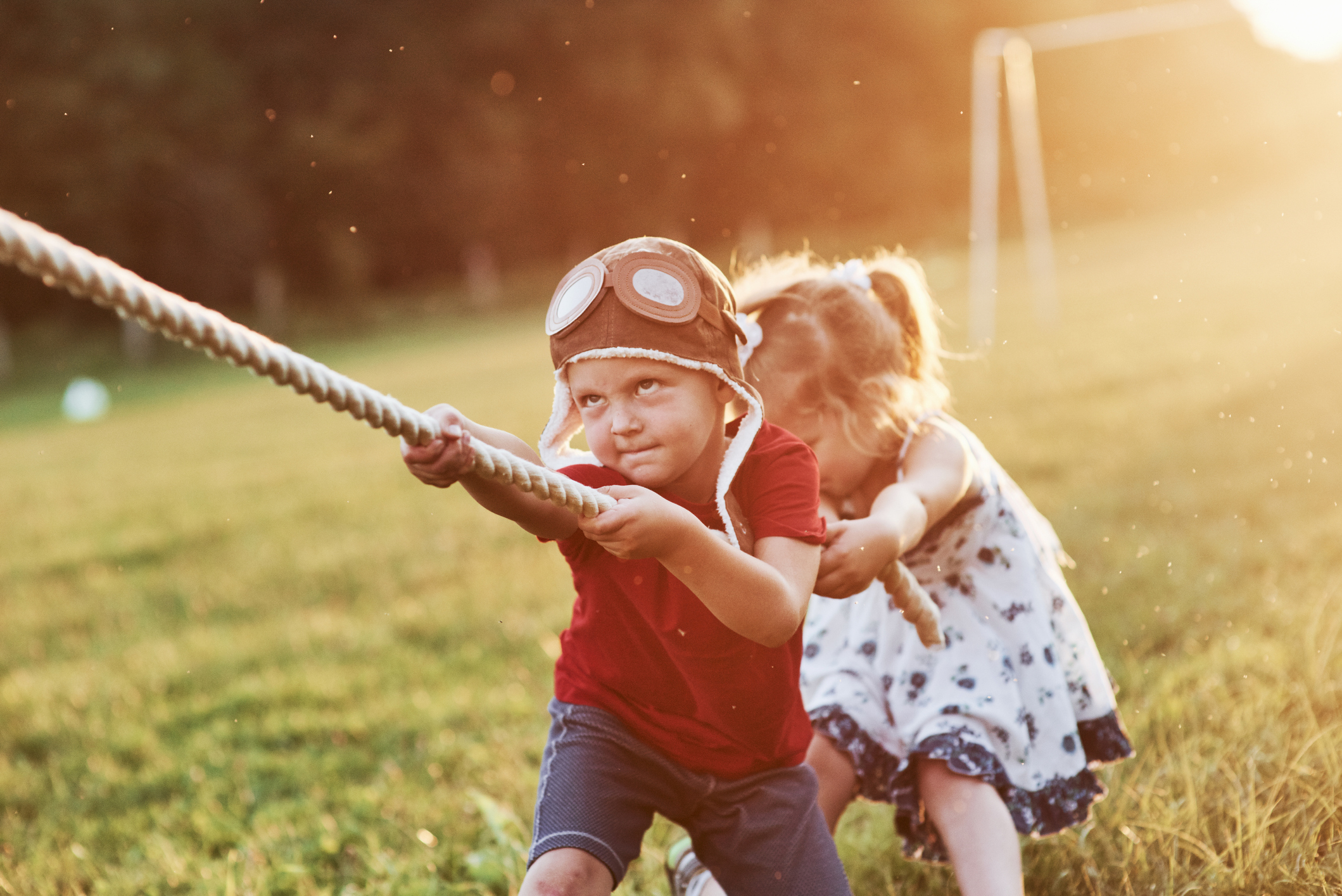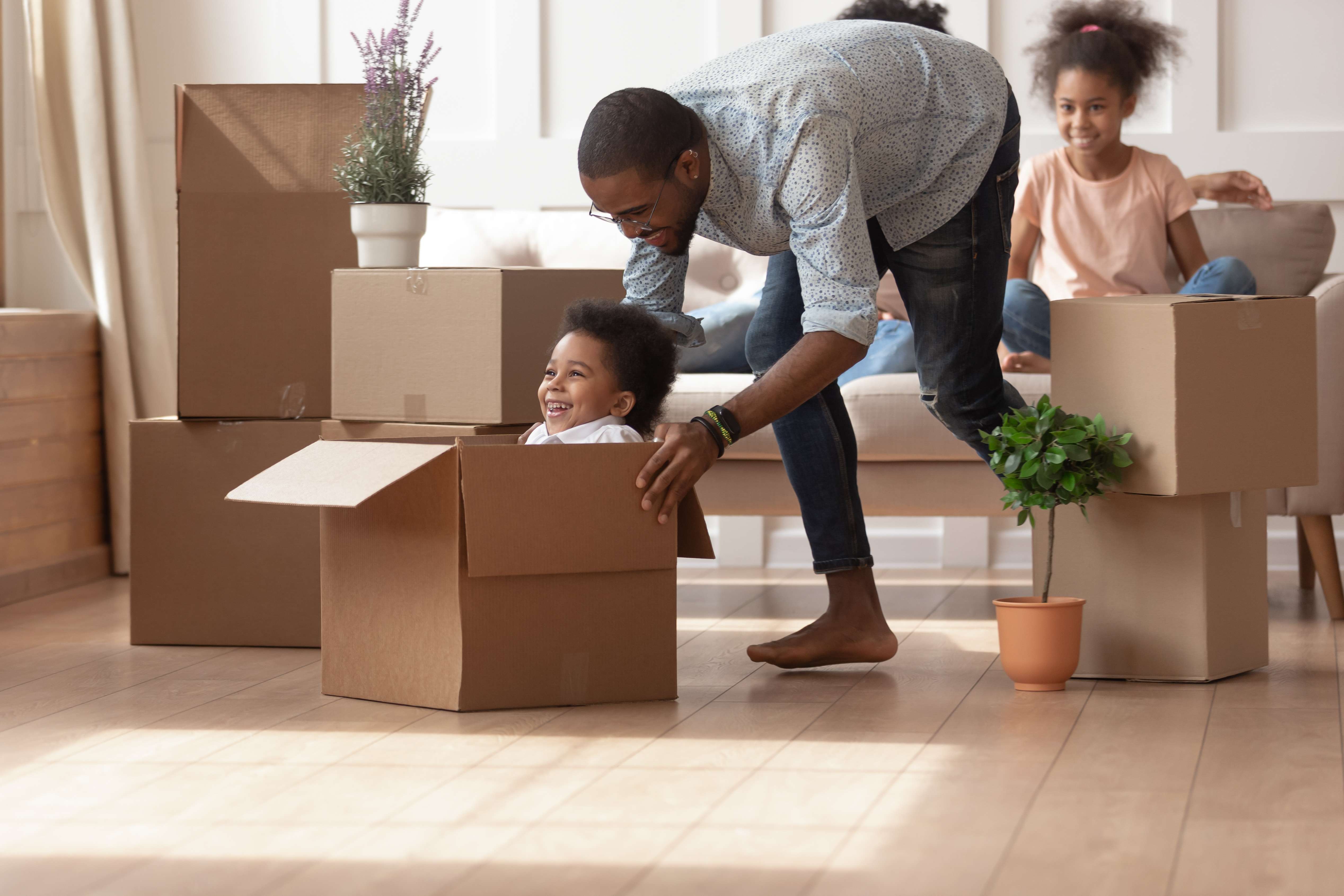 The market is in short supply.
More homes are needed to fulfill the need to buyer demand.
Compared to exactly one year ago, the supply of homes is down:
32.6% in Metro Denver
25.1% in Northern Colorado
An interesting and useful measurement we track is months of inventory.  This stat tells how long it would take to sell all of the homes currently for sale at the current pace of sales.
Of course, months of supply can vary greatly by price range and location.  However, this stat does a good job of explaining the overall state of the market.
Specifically, months of supply tells us if the market is in balance.
A 'balanced' market is when there is 4 to 6 months of supply.  A buyers market occurs when the stat is higher than this range.  A sellers market occurs when it is lower.
The months of supply looks like this in our market:
1.0 months in Metro Denver
1.3 months in Northern Colorado
So, the market overall is significantly under-supplied and more homes are needed to meet demand.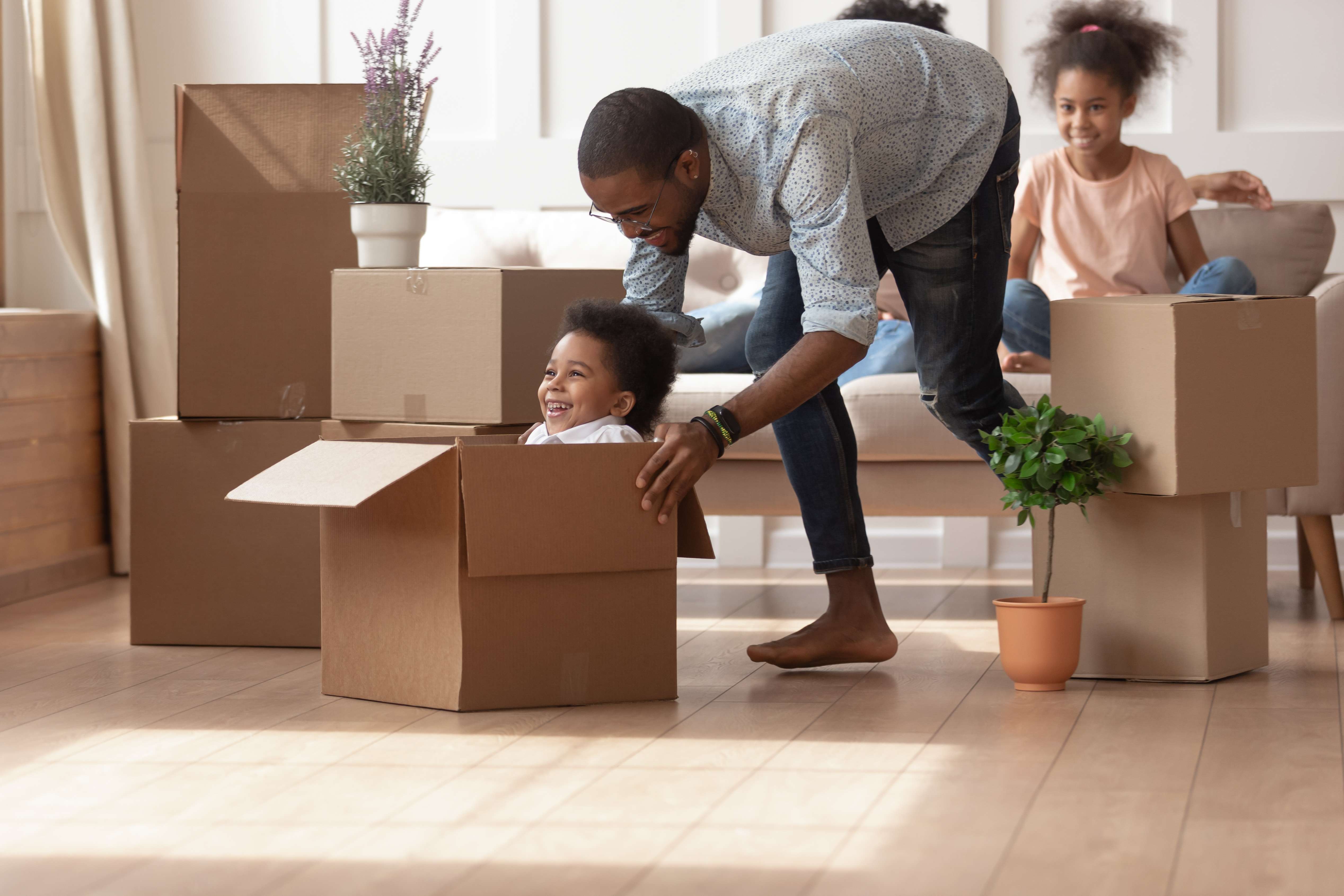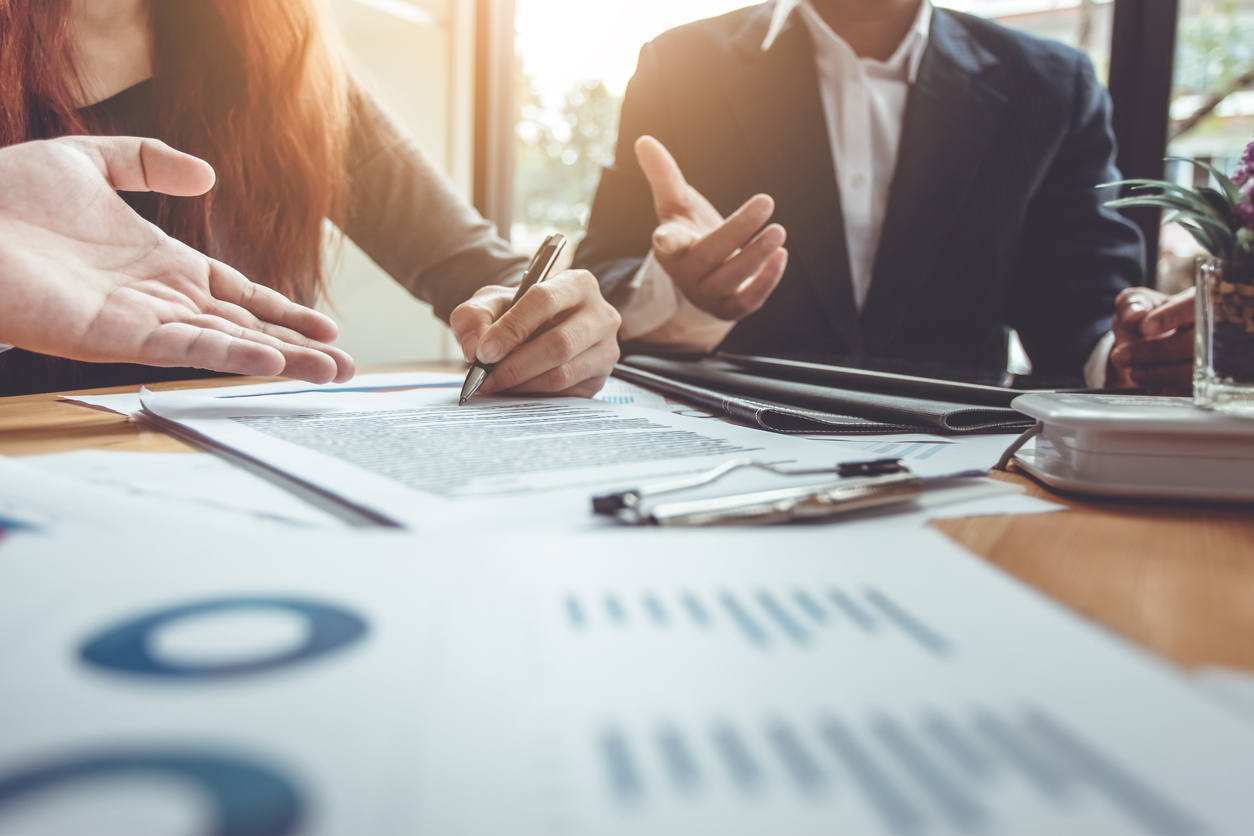 So, which is it? A buyer's market or a seller's market?
Well, it depends!
First, let's define each market. According to research, a buyer's market exists when there is more than 4-6 months of inventory on the market.
If it would take longer than 4-6 months to sell out all of the inventory currently for sale, then it is a buyer's market.
This calculation is obviously a function of the amount of inventory on the market and the current pace of sales.
A seller's market exists if it would take shorter than 4-6 months.
So, which is it?
It depends very much on the price range.
Here are the numbers for Northern Colorado:
• $300,000 to $400,000 = 0.9 months
• $400,000 to $500,000 = 1.9 months
• $500,000 to $750,000 = 2.3 months
• $750,000 and over = 5.8 months
So, most price ranges are a clear seller's market. It's not until $750,000 and over that the market starts to approach a more balanced state.
---
Here's one more thing that might help you…
You probably don't need a reminder that this is tax season.
Not only because tax returns are due in two weeks but also because you will soon receive your property tax notification in the mail.
Every two years your County re-assesses the value of your property and then sends that new value to you.
When this happens, many of our clients:
Don't agree with the new assessed value

Aren't sure what to do

Are confused by the process

Want to save money on property taxes
Good news! We have a webinar that will help you. On the webinar we will show you:
How to read the information from the County

What it means for you

How to protest the valuation if you want

How to get an accurate estimate of your property's value
---
You can listen to the webinar live or get the recording. In any case, you can sign up at www.WindermereWorkshop.com
The webinar is April 17th at 10:00. If you can't join live, go ahead and register so you can automatically receive the recording.
This is a complimentary online workshop for all of our clients. We hope you can join!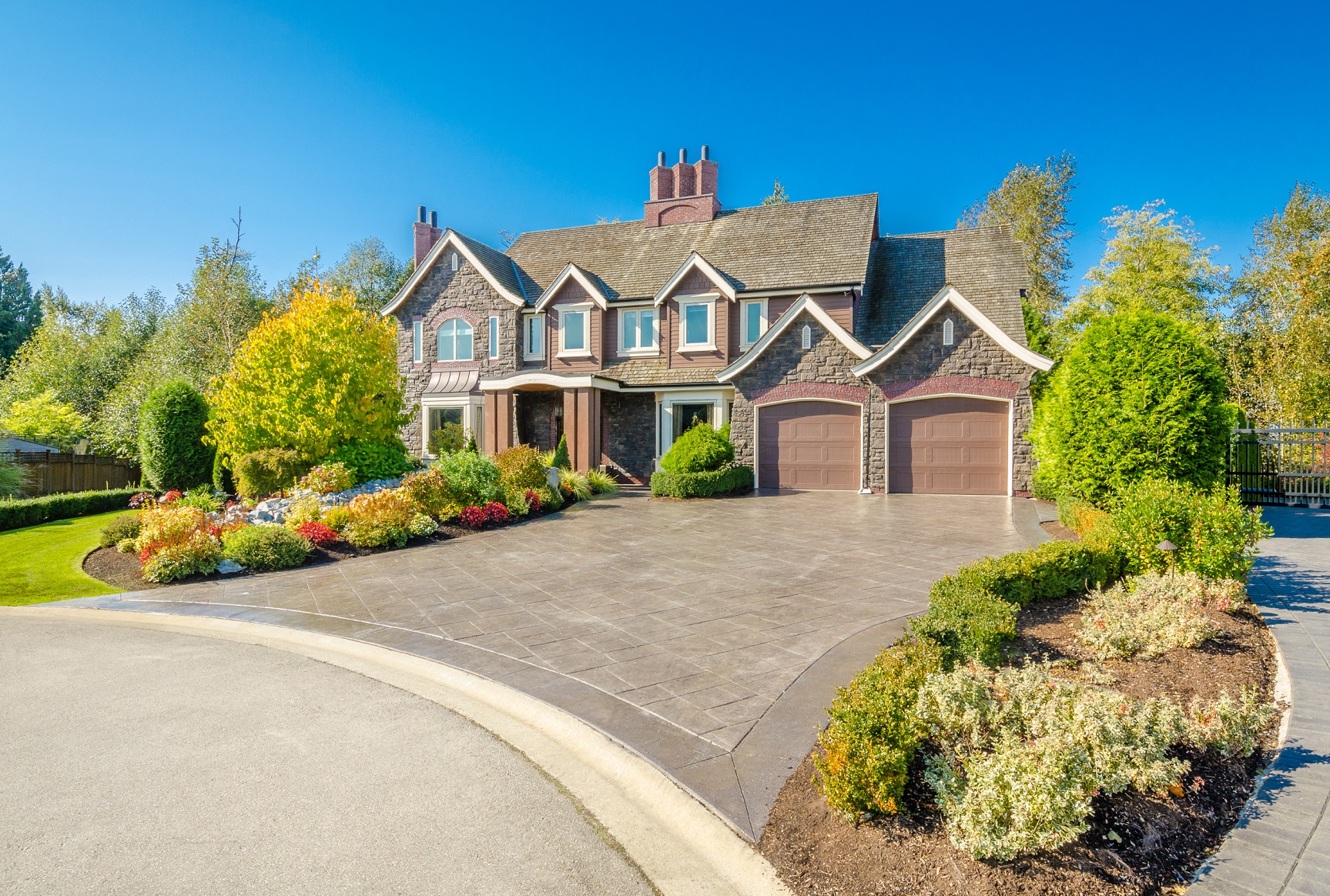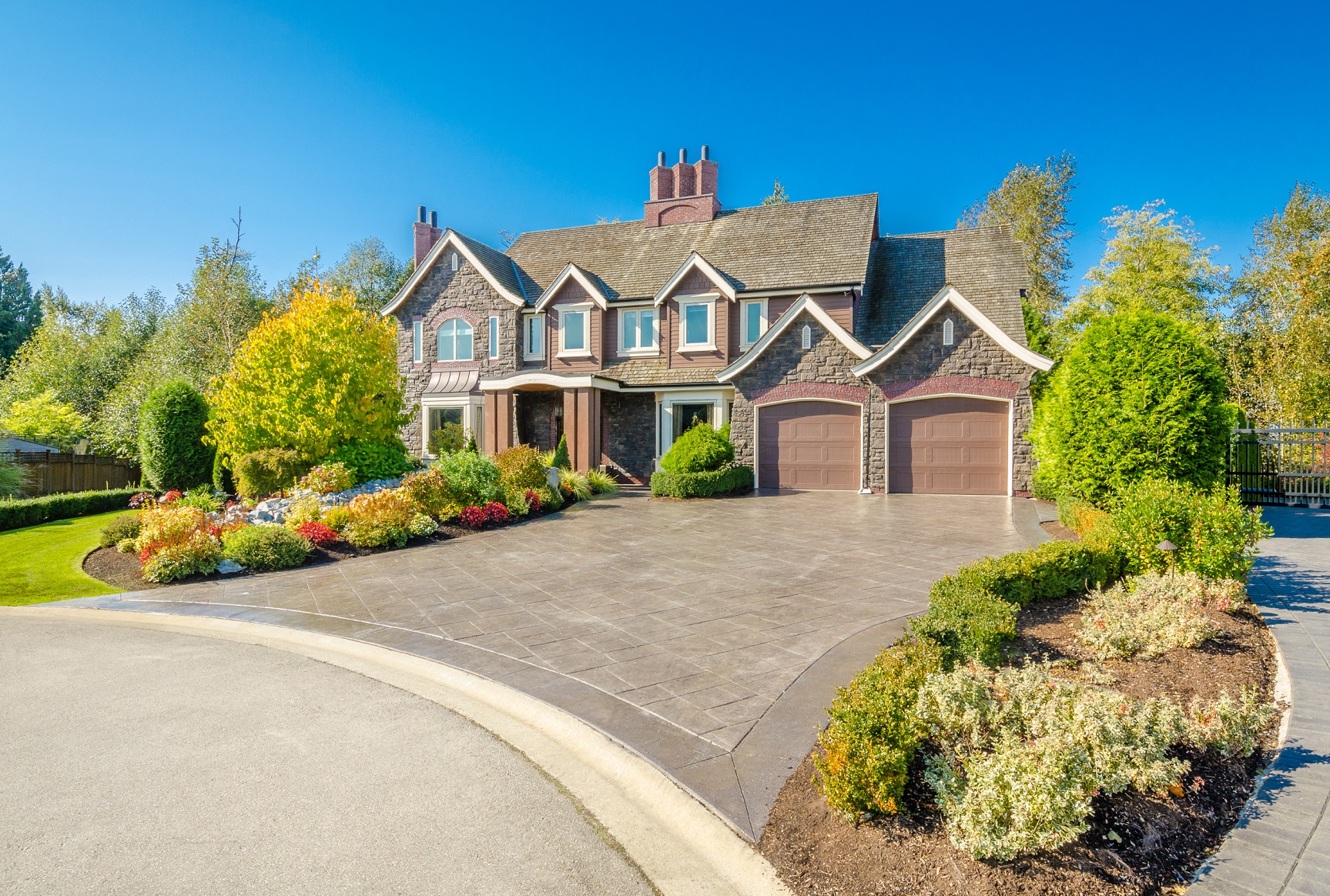 We now measure inventory levels in terms of days.
Typically we measure in months. For instance, a "balanced market" is when there is 4 to 6 months of inventory currently for sale. Meaning that, in a balanced market, it would take 4 to 6 months to sell every home that is currently on the market.
Anything less than 4 months is a seller's market. Certainly, when we measure in days, we are in an extreme seller's market.
Today the Greeley market has 18 days of inventory, Fort Collins has 27 days, Loveland has 30, and Windsor has 51.
These are all lower than a year ago. For example, Greeley at this time last year had 27 days of inventory.
But this statistic can be misleading. Sometimes people assume that the extreme seller's market applies to all price ranges and all locations.
Not true. When we drill down we find sub-patterns that are revealing. For example, homes in Loveland priced over $500,000 have 3 months of inventory and homes in Fort Collins over $750,000 have 5 months.
Because inventory levels tend to increase as prices increase, there becomes a distinct advantage for the move-up buyer. Today, many people can sell in an extreme seller's market and move up to a price range with less competition and more selection.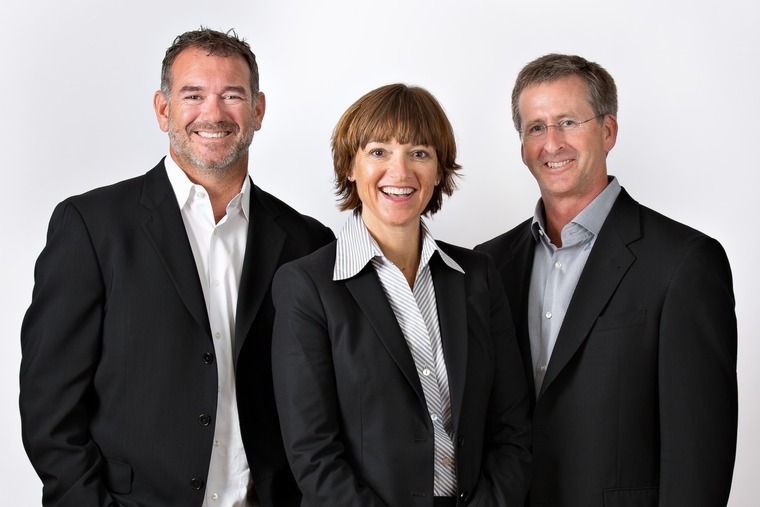 Buyer fatigue. It's a very real thing and we're seeing it in cities all up and down the West Coast. What's causing it? Intensely competitive market conditions in which bidding wars and properties selling for significantly more than asking price are the norm. It's tiring for buyers. It's tiring for agents. And it's emotionally draining when you continue to find, and then lose, the perfect home over and over again.
We recently received a letter from a buyer detailing their experience of bidding on and losing home after home. Eventually they were successful but they wanted us to know that they couldn't have done it without their agent. Not just the winning offer, but the grueling process it took to get there. They felt that their agent provided the perfect balance of emotional support and professional expertise that they needed to stick with it and eventually find a great home.
For us, this really underscored the importance of having a well-trained agent who not only understands how to compete in a seller's market, but also truly cares about their clients and the outcome. This market isn't for the faint of heart, so to be successful you have to be determined yet patient, and you need an agent who will put together specific strategies to help you achieve your goals. It requires total transparency and, at times, brutal honesty.
We wish we could tell you that we're going to return to a balanced market by the end of the year, but unfortunately that's highly unlikely. So, if you're already out there, stay strong. There's a lot of pressure to overpay for homes right now, so be sure to consult with your agent about the best course of action for your situation. If you're thinking about jumping in, we can't stress enough how important it is to work with an agent who will help you successfully navigate the rough waters of this unpredictable housing market.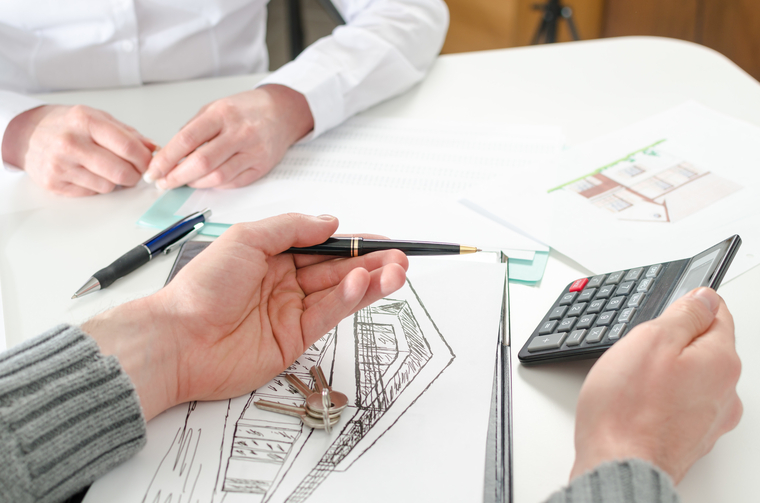 Pricing a home for sale is not nearly as simple as most people think. You can't base the price on what the house down the street sold for. You can't depend on tax assessments. Even automatic valuation methods (AVMs), while useful for a rough estimate of value, are unreliable for purposes of pricing a home for sale.
AVMs, like those used by Zillow and Eppraisal, have been used for many years by banks for appraisal purposes. They are derived from algorithms based on past sales. But producers of AVMs agree that they are not accurate indicators of home value. For example, Zillow.com states, "Our data sources may be incomplete or incorrect; also, we have not physically inspected a specific home. Remember, the Zestimate is a starting point and does not consider all the market intricacies that can determine the actual price a house will sell for. It is not an appraisal."
So what does Zillow recommend sellers do instead? The same thing the real estate industry has been advising for decades: Ask a real estate agent who knows your neighborhood to provide you with a comparative market analysis. To accomplish that, I typically consider the following factors—plus others, depending on the house:
Location
The location of your home will have the biggest impact on how much it can sell for. Identical homes located just blocks apart can fetch significantly different prices based on location-specific conditions unique to each, including: traffic, freeway-access, noise, crime, sun exposure, views, parking, neighboring homes, vacant lots, foreclosures, the number of surrounding rentals, access to quality schools, parks, shops, restaurants and more.
Recommendation: Be willing to price your house for less if it's located in a less desirable area or near a neighborhood nuisance.
Market
Another major factor that also can't be controlled is your local housing market (which could be quite different from the national, state or city housing markets). If there are few other homes on the market in your local area (a situation known as a "sellers market"), you may be able to set a higher price. However, if there's a surplus of homes like yours for sale (a "buyer's market"), your pricing will also reflect that.
Recommendation: If it's a buyer's market and you can delay selling your home until things change, you should consider doing so. If you can't wait, be willing to price your home extremely competitively, especially if you are in a hurry to sell.
Condition
The majority of buyers are not looking to purchase fixer-uppers, which is why any deferred maintenance and repair issues can also significantly impact the selling price of your home. When your home's condition is different than the average condition of homes in your location, AVMs tend to produce the widest range of error.
Recommendation:  Hire a professional home inspector to provide you with a full, written report of everything that needs upgrading, maintenance or repair, then work with your real estate agent to prioritize the list and decide what items are worth completing before the property is listed for sale, and what should be addressed through a lower list price. Also, some defects are best addressed during negotiations with buyers.
Widespread appeal
If you want to sell your home quickly and for the most money, you have to make it as appealing as possible to the largest pool of prospective buyers. The more universally attractive it is, the greater the interest and the faster competing offers will come.
Recommendation:
Hire a professional home stager (not a decorator) to temporarily stage the interior of your home. Also spend time making the exterior look its best: address any peeling paint, make sure the front door/ door hardware is attractive, prune bushes and trees, remove old play equipment and outdoor structures, etc.
Compare homes
The only neighboring homes that should be used to estimate the value of your home are those that have been carefully selected by a real estate professional with special training, access to all sales records, and in-depth knowledge of the neighborhood.
Recommendation: If you're considering selling your home, ask your real estate agent to recommend a professional appraiser.
Searchability
When working with a prospective buyer, most real estate agents will search the available inventory only for the homes priced at (or less than) their client's maximum, which is typically a round number. If your home is priced slightly above or below that amount (e.g., $510,000 or $495,000), it will appear in fewer buyer searches.
Recommendation: Be willing to adjust your selling price to maximize visibility.
Periodic price adjustments
Pricing a home isn't a set-it-and-forget-it proposal. As with any strategy, you need to be prepared to adapt to fast-changing market conditions, new competition, a lack of offers and other outside factors.
Recommendation: After listing your house, be ready to adjust your asking price, if necessary.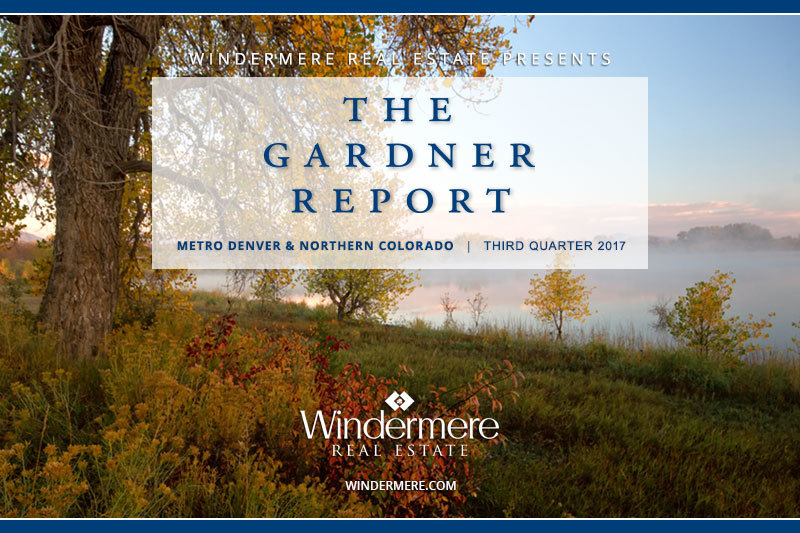 ECONOMIC OVERVIEW
Colorado added 45,800 non-agricultural jobs over the past 12 months, a growth rate of 1.8%. Within the metropolitan market areas included in this report, annual employment growth was seen in all areas other than Grand Junction (where employment was stable) with substantial growth seen in Fort Collins (4.6%) and Greeley (3.5%).
In August, the unemployment rate in the state was 2.2%, down from 3.1% a year ago. The lowest reported unemployment rates were again seen in Fort Collins at just 1.8%. The highest rate was in Grand Junction, at a very respectable 3.0%. It is still reasonable to assume that all the markets contained within this report will see above-average wage growth given the very tight labor market.
HOME SALES ACTIVITY
There were 17,140 home sales during the third quarter of 2017, which was a drop of 3.3% from the same period in 2016.
Sales rose the fastest in Boulder County, which saw sales grow 4% more than the third quarter of 2016. There were marginal increases in Weld and Larimer Counties. Sales fell in all the other counties contained within this report.
Home sales slowed due to very low levels of available inventory. Listing activity continues to trend at well below historic averages, with the total number of homes for sale in the third quarter 5.5% below the level seen a year ago.
The takeaway here is that sales growth has stalled due to the lack of homes for sale.
HOME PRICES
With substantial competition for the few available homes, prices continue to rise. Average prices were up 7.5% year-over-year to a regional average of $428,602.
Slower appreciation in home values was again seen in Boulder County, but the trend is still positive.
Appreciation was strongest in Weld County, which saw prices rise 12%.
Due to an ongoing imbalance between supply and demand, home prices will continue to appreciate at above-average rates for the foreseeable future.
DAYS ON MARKET
The average number of days it took to sell a home dropped by one day when compared to the third quarter of 2016.
Homes in all counties contained in this report took less than a month to sell. Adams County continues to stand out as it took an average of just two weeks to sell a home there.
During the third quarter, it took an average of 20 days to sell a home. This is up by 3 days compared to the second quarter of this year.
Demand remains strong, and well-positioned, well-priced homes continue to sell very quickly.
CONCLUSIONS
This speedometer reflects the state of the region's housing market using housing inventory, price gains, home sales, interest rates, and larger economic factors.
In the third quarter of 2017, I have chosen to leave the needle where it was in the second quarter. Homes are still scarce; however, there is a small slowdown in price growth and a decline in both closed and pending sales. This may suggest the market is either getting weary of all the competition or that would-be buyers are possibly putting off buying until they see more choices in the number of homes for sale.
Matthew Gardner is the Chief Economist for Windermere Real Estate, specializing in residential market analysis, commercial/industrial market analysis, financial analysis, and land use and regional economics. He is the former Principal of Gardner Economics, and has more than 30 years of professional experience both in the U.S. and U.K.
If you are in the market to buy or sell, we can connect you with an experienced agent here.
When was the last time you rode a see-saw?? (some people call it a teeter-totter.) Our market right now reminds me of when my little sister and I would try to ride one. There she was stuck up in the air and there I was stuck on the ground (I was a big kid!)
Here's the deal- a market is "balanced" when there is 6 months of inventory for sale. Meaning it would take 6 months to sell out everything on the market assuming nothing new came on the market.
Over 6 months = buyer's market. Under 6 months = seller's market.
Check it out: Today, in Northern Colorado, there is only a 1.5 month supply. Yep, a seller's market. There's my sister stuck up in the air.
But wait! There's more to the story! Taking a closer look at specific price ranges reveals that under $250,000 there is a two-week supply! And over $700,000 there is a 6.5 month supply.
So, we have both buyer's markets and seller's markets right here in our Northern Colorado market.
The big takeaway is this – for some people. This is an ideal time to move up. Depending on your home's price and location you could sell in a seller's market and potentially buy in a buyer's market.
If you want to see how to do this, give us a call!