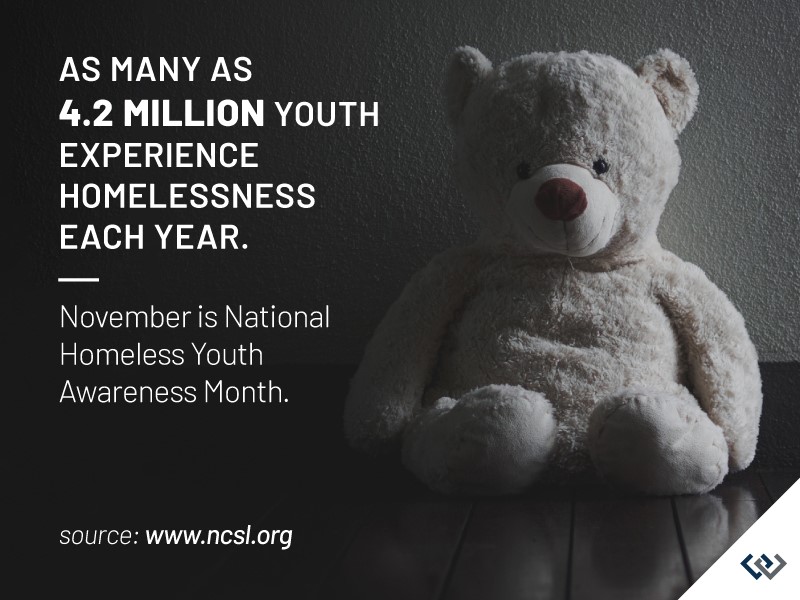 In 2007, November was declared National Homeless Youth Awareness Month to shine a light on the homeless experiences of young people and their families. The Windermere Foundation supports the following organizations dedicated to supporting youth in their communities, all of which are providing ways to give back during the COVID-19 pandemic. To support these organizations, donate to the Windermere Foundation through your local Windermere office to ensure community funds help community needs.
New Avenues for Youth – Oregon
The Windermere Foundation has supported New Avenues for Youth in their mission to address youth homelessness in Oregon, providing services like education, job training, counseling, and supportive housing.
Partners Mentoring Youth – Colorado
Based in Fort Collins, Partners Mentoring Youth has empowered youth and community members to reach their full potential through mentoring, prevention, education, and strategic partnership since 1978. Since that time, the organization has continually expanded their mission and programming to fit the needs of their community and are continuing to do so in the face of COVID-19.
The Mockingbird Society – Washington
The Mockingbird Society is dedicated to getting youth into safe, supportive and stable homes by transforming foster care. Magnifying the inequalities faced by young people and families experiencing foster care and homelessness, the COVID-19 pandemic has heightened the need for the organization's work. The Mockingbird Society is supporting young people who have lost jobs and/or housing, while providing trauma training and delivering emergency policy guidance to families.
Boys and Girls Clubs of America
Supported by the Windermere Foundation across our network, the Boys and Girls Clubs of America enables young people in need to reach their full potential. During the pandemic, the organization has partnered with local clubs to develop a national strategy to serve their local communities.
Present in neighborhoods throughout our footprint and more than 10,000 communities nationwide, the YMCA is committed to helping communities to learn, grow and thrive, while empowering youth to reach their full potential. The Y has stepped up their emergency food services programs to address increased community need.
Beyond the organizations highlighted here, the Windermere Foundation also supports YouthCare (Seattle, WA), Bridge Meadows (Portland, OR), and the North East Youth Center (Spokane, WA), all dedicated to serving youth in their communities. For more information on how you can support homeless youth in your community, talk to your Windermere agent about what organizations are being supported locally.
To find out more about the Windermere Foundation or to make a donation, please visit windermerefoundation.com.