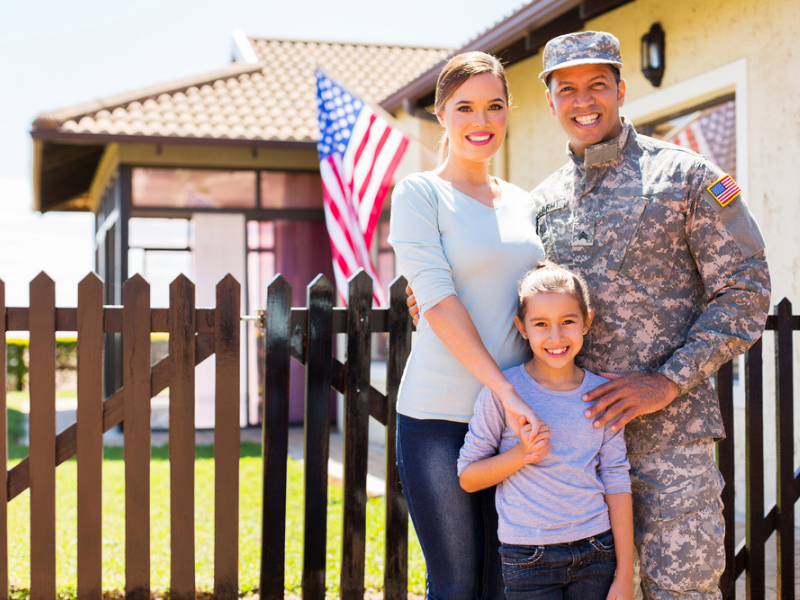 Image source: Shutterstock
VA loans provide a path toward homeownership for active service and veteran personnel and their families. The following serves as a guide to understanding what they are, who they are available to, and what types of loans are available to them.
VA loans can be confusing, so talk with your Windermere agent as you prepare to discuss your options with your lender. "Even people in the military have misconceptions about (VA loans)," said Windermere agent and Veteran Gervon Simon in a recent episode of our "Ask An Agent" series.
What are VA Loans?
The VA loan program was established by the United States Department of Veterans Affairs (VA) to help active service members, veterans, and surviving spouses become homeowners. VA loans are backed by the federal government yet provided by private lenders such as banks and mortgage companies. VA loans can be used to buy, build, or improve a home, or to refinance a current home loan.
How do VA Loans work?
VA loans have appealing characteristics for homeowners including lower-than-average mortgage rates, zero down payment on the purchase price, no-prepayment penalties, limited closing costs, and no Private Mortgage Insurance (PMI). They are typically easier to qualify for than standard home loans. With VA-backed loans, they guarantee a portion of the loan from a private lender. This means less risk for the lender, often resulting in more favorable terms for the homeowner. You do not have to be a first-time homebuyer to receive a VA loan. VA loan limits vary by county, so be sure to work with your Windermere agent to determine the limit in your area.
Which loans are available?
VA-backed purchase loans may be used to buy a single-family home, condo, manufactured home, or land. They also may be used to make energy-efficient changes to your home. Additionally, you can use a purchase loan to build a new home.
They offer no down payment, as long as the home's sales price does not exceed its appraised value.
There is no need for PMI or mortgage insurance premiums (MIP).
Native American Direct Loan (NADL)
For Veterans who are either Native American or have a Native American spouse, the NADL can help to buy, build, or improve a home on federal trust land.
Beyond basic requirements of eligibility and credit standards, to be considered for the loan your tribal government must have an agreement—or Memorandum of Understanding (MOU)—with the VA. For more information on MOUs, visit this page: MOU Info
Interest Rate Reduction Refinance Loan (IRRRL)
The IRRRL is a refinancing tool for those with VA-backed home loans that are looking to reduce their monthly mortgage payments.
The IRRRL replaces a current loan, giving homeowners the ability to stabilize their repayment plans.
A VA funding fee may be required. Loan interest and closing fees will be charged by your lender but including these costs in your IRRRL will help you avoid paying the costs upfront.
The cash-out refinance loan allows homeowners to take cash out of their home equity or refinance a non-VA loan into a VA-backed loan.
In addition to your Certificate of Eligibility (COE), you'll need to provide additional federal income tax information to your lender.
A home appraisal will be ordered by your lender. Similar to an IRRRL, a VA funding fee may be charged at closing. Follow their closing process and pay all closing costs.
For more information on the different types of VA Loans, eligibility, and more, visit the Veterans Affairs website here: VA Loans