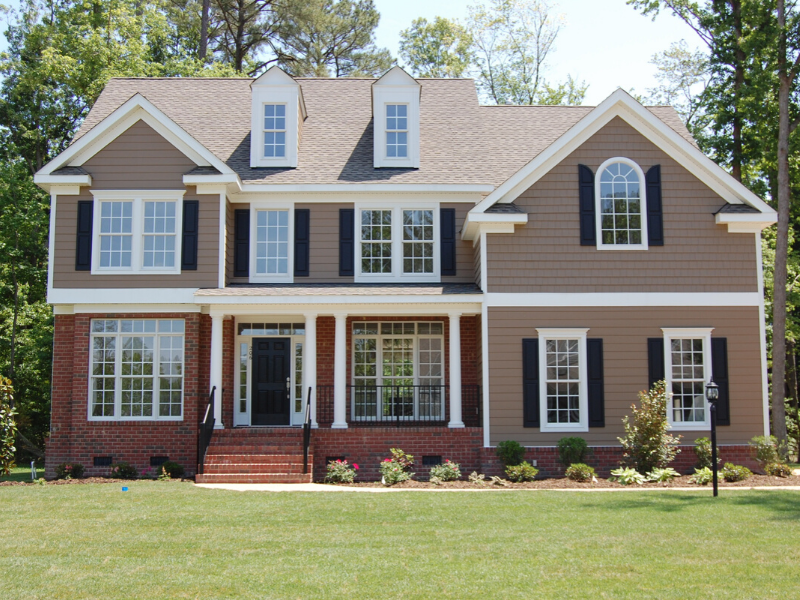 Image Source: Canva
When it comes time to sell your home, first impressions are crucial. Improving your curb appeal helps to make the most of a buyer's first glance and sets the stage for their interest in purchasing your home. The following projects are simple and inexpensive ways to enhance both your home's first impression and its value.
Landscaping
Lawn: A healthy, well-tended lawn goes a long way towards improving your curb appeal. Clean up all weeds, leaves and debris, and consistently water your lawn to give it that fresh green look. If you live in an arid climate, consider grass alternatives like artificial turf for the best lawn aesthetic.
Plant colorfully: Adding color variety to your front yard will grab buyers' attention. Align smaller plants, like groundcover and flowers, neatly within your flower beds, aiming for symmetry when possible. Use larger plants and trees to frame in your entryway or walkup. If your front yard doesn't have flower beds, try adding hanging planters or window boxes.
Lighting: Landscaping lighting boosts your curb appeal during nighttime, accentuates your shrubbery, and adds a welcoming touch for visitors as potential buyers, lighting the way to your door.
Image Source: Canva
Porch
Front porches set the stage for all your home has to offer. Improvements here will play a significant role in how comfortable potential buyers feel about the property and how inspired they are to explore the inside of the house.
Door: Your front door is an opportunity to make a tasteful statement. Look at bold color choices that are within or slightly stretch your home's exterior color palette. Take time to prepare the surface for a fresh coat of paint to make the color pop as much as possible. Try stylish doorknob options that accentuate the aesthetic to give your door some added flair.
House numbers: New and stylish house numbers are an easy, eye-catching touch to the look of your porch. Look for styles that match with your exterior color palette and any exterior lighting fixtures.
Go for comfort: Incorporating classic front porch elements like a porch swing, sitting bench, and other outdoor furniture gives a welcoming aura to the front of your home and creates a sense of comfort for prospective buyers.
Shutters: Windows are the gateway to the inside of your home. Shutters of delicate fabric will bring elegance to your front porch, while wooden shutters deliver a solid, cozy vibe.
Other
These miscellaneous projects will add the finishing touches to your home's curb appeal and get it in prime selling condition.
Quick maintenance: Small chores and minor fixes like cleaning gutters, repairing chipped paint, and cleaning windows are important for buyers with a detailed eye.
Staining: Instead of replacing fences or garage doors, look into applying a fresh stain. This brings a refreshed look and is much cheaper than a full renovation or replacement.
Power wash: Power washing your walkways and driveways makes a significant difference in curb appeal. If buying a power washer is outside your budget, explore rental options from the big-name hardware stores.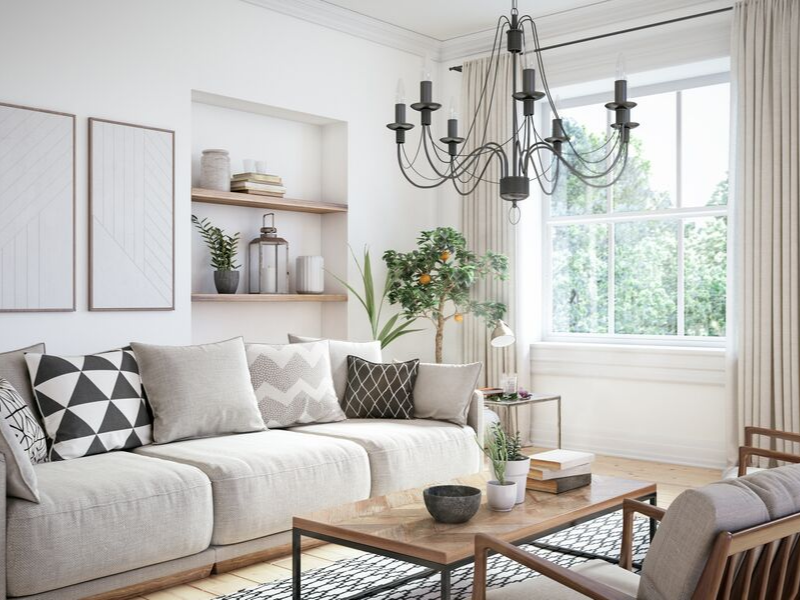 For more than 20 years, the benefits of staging a home have been well documented. Numerous studies show that staging helps sell a home faster and for a higher price. According to the National Association of REALTORS®, 88 percent of home buyers start their search online, forming impressions within three seconds of viewing a listing. When a home is well staged, it photographs well and makes the kind of the first impression that encourages buyers to take the next step.
Studies also indicate that buyers decide if they're interested within the first 30 seconds of entering a home. Not only does home staging help to remove potential red flags that can turn buyers off, but it also helps them begin to imagine living there. Homes that are professionally staged look more "move-in ready" and that makes them far more appealing to potential buyers.
According to the Village Voice, staged homes sell in one-third less time than non-staged homes. Staged homes can also command higher prices than non-staged homes. Data compiled by the U.S. Department of Housing and Urban Development indicate that staged homes sell for approximately 17 percent more than non-staged homes.
A measurable difference in time and money
In a study conducted by the Real Estate Staging Association in 2007, a group of vacant homes that had remained unsold for an average of 131 days were taken off the market, staged, and relisted. The newly staged properties sold, on average, in just 42 days, – which is approximately 68 percent less time on the market.
The study was repeated in 2011, in a more challenging market, and the numbers were even more dramatic. Vacant homes that were previously on the market for an average of 156 days as unstaged properties, when listed again as staged properties, sold after an average of 42 days—an average of 73 percent less time on the market.
Small investments, big potential returns
Staging is a powerful advantage when selling your home, but that's not the only reason to do it. Staging uncovers problems that need to be addressed, repairs that need to be made, and upgrades that should be undertaken. For a relatively small investment of time and money, you can reap big returns. Staged properties are more inviting, and that inspires the kind of peace-of-mind that gets buyers to sign on the dotted line. In the age of social media, a well-staged home is a home that stands out, gets shared, and sticks in people's minds.
What's more, the investment in staging can bring a higher price. According to the National Association of REALTORS, the average staging investment is between one percent and three percent of the home's asking price, and typically generates a return of eight to ten percent.
In short, less time on the market and higher selling prices make the small cost of staging your home a wise investment.
Interested in learning more? Contact your real estate agent for information about the value of staging and referrals for professional home stagers.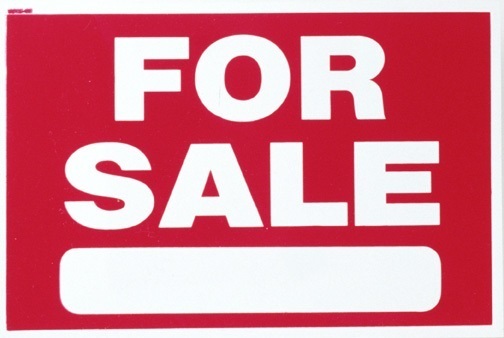 Whether you're starting a family, moving for your job, getting ready to retire or embarking on a new chapter in your life, when your home no longer suits your current situation, it's time to think about selling it. Although this can be a bit complicated, with the help of your agent, you can minimize the hassles, get the best possible price, and shorten the distance between "For Sale" and "Sold".
Price it right
If you want to get the best possible price for your home and minimize the time it stays on market, you need to price it correctly from the beginning. Your agent can give you a clear picture of your particular market and can provide you with a comparative market analysis (CMA). A CMA contains detailed information on comparable homes in your area, including square footage, date built, number of bedrooms, lot size and more. It lists pending sales and houses sold in your area in the past six months, along with their actual sale prices.
By comparing your home to similar homes in your neighborhood and reviewing their list prices and actual selling prices, your agent can help you arrive at a fact-based assessment of your home's market price.
Prepping your house for sale
You want to make a positive first impression when you list your home for sale. Here are some tips on how to enhance your home's best features:
Work on your curb appeal
Get rid of moss on your roof. Power wash your front walk, porch, deck and patio. Mow the lawn, trim the hedges, weed the flowerbeds and add spots of color with container plants. Clean all the windows inside and out and repair them if they don't open and close easily.
Refresh, repair and repaint
This goes for interiors and exteriors. If you see peeling paint, add a fresh coat. If your living room is bright lime green, consider painting it a more neutral shade. Make necessary repairs. You don't want to turn off a buyer with a dripping faucet, a broken doorbell, a clogged downspout or a cracked windowpane.
Deep-clean, from floor to ceiling
Clean rugs, drapes and blinds and steam-clean carpeting. Get rid of any stains or odors. Make sure kitchen appliances, cupboards and counters are spotless and that bathrooms shine.
Declutter and depersonalize
Clean, light-filled, expansive rooms sell houses. So be sure to downsize clutter everywhere in your home, including cupboards, closets and counters. You might also consider storing some furniture or personal items to make rooms look more spacious. Take advantage of views and natural light by keeping drapes and blinds open.
Make an impact on the market
If you want to sell your home, you need to go where the buyers are, and today they're on the Internet. According to the National Association of REALTORS®, in 2012 90 percent of homebuyers used the Internet as an information source, and for 41 percent of homebuyers it was the first step in the home-buying process.
By working with your agent, you can list your home on Windermere.com and other relevant websites. He or she will put together a listing with attractive photos, an appealing description and all the information a potential buyer needs. Your agent will also market your house, which may include advertising, direct mail and open houses.
Show your house
After you've taken care of all the repairs and cleaning tasks outlined above, your home is ready for its close-up: an open house. It's actually best for you and your family to leave when potential buyers are present so they can ask your agent questions. But before you go, you might want to:
Take your pets with you
Open the shades and turn on the lights
Light a fire in the gas fireplace
Bake cookies
Keep money, valuables and prescription drugs out of sight
Be flexible in negotiating
If you get offers below your asking price, there are a number of strategies you can try in your counteroffer. You could ask for full price and throw in major appliances that were not originally included in the asking price, offer to pay some of the buyer's fees, or pay for the inspection. You could also counter with a lower price and not include the appliances. If you receive multiple offers, you can simply make a full-price counter.
Your agent can suggest other strategies as well and help you negotiate the final price.
If your house doesn't sell or you've received only lowball offers, ask your agent to find out what these prospective buyers are saying about your house. It might reveal something you can consider changing to make your house more appealing in the future.
Breeze through your inspection
When a buyer makes an offer on your home, it's usually contingent on a professional inspection. A standard inspection includes heating and cooling, interior plumbing and electrical systems; the roof, attic and visible insulation; walls, ceilings, floors, windows and doors; and the foundation, basement and visible structure. The inspector will be looking for cracks in cement walls, water stains and wood rot.
You can always opt for having an inspection done prior to putting your house on the market, so you can address any potential problems in advance. Your agent can give you several recommendations for qualified inspectors in your area.
Close with confidence
Whether this is your first time or your tenth, your agent can help guide you though the complex process of selling a home. Moreover, he or she can answer any questions you may have about legal documents, settlement costs and the status of your sale.
Your agent's expertise, resources and extensive network also work for you when you're buying your next house. Even if you're moving out of the area, your agent can refer you to a professional agent in your new community.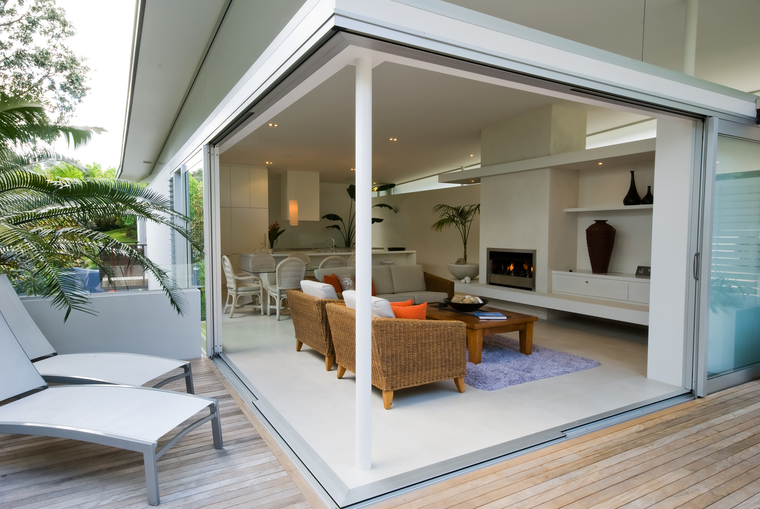 How can you make your home more attractive to potential buyers? The answer is with some "home staging". According to the Wall Street Journal, implementing some basic interior design techniques can not only speed up the sale of your home but also increase your final selling price.
It all comes down to highlighting your home's strengths, downplaying its weaknesses, and making it more appealing to the largest pool of prospective buyers. Staging an empty house is also important to help buyers visualize how the spaces would be used, and to give the home warmth and character.
Cohesiveness Is Key
Make the inside match the outside. For example, if the exterior architectural style of your house is Victorian or Craftsman Bungalow, the interior should be primarily outfitted with furniture styles from essentially the same era. Prospective buyers who like the exterior style of your home are going to expect something similar when they step inside. If the two styles don't agree or at least complement each other, there is likely going to be an immediate disconnect for the buyer. Contact your agent to help determine the architectural style of your home and what makes it unique.
There is always room for flexibility. Not all your furnishings need to match, and even the primary furnishings do not need to be an exact match to the architectural style of your home. To create cohesion, you simply need to reflect the overall look-and-feel of the exterior.
The Role of Personal Expression
Every home is a personal expression of its owner. But when you become a seller, you'll want to deemphasize much of the décor that makes a place uniquely yours and instead look for ways to make it appeal to your target market. Keep in mind, your target market is made up of the group of people most likely to be interested in a home like yours—which is something your agent can help you determine.
Your Goal: Neutralize and Brighten
Since personal style differs from person to person, a good strategy to sell your home is to "neutralize" the design of your interior. A truly neutral interior design allows people touring the house to easily imagine their own belongings in the space—and to envision how some simple changes would make it uniquely their own.
In short, you want to downplay your own personal expression, while making it easy for others to mentally project their own sense of style on the space. Ideas include:
Paint over any bold wall colors with something more neutral, like a light beige, a warm gray, or a soft brown. The old advice used to be, "paint everything white," but often that creates too sterile of an environment, while dark colors can make a room look small, even a bit dirty. Muted tones and soft colors work best.

Consider removing wallpaper if it's a bold or busy design.

Replace heavy, dark curtains with neutral-colored shear versions; this will soften the hard edges around windows while letting in lots of natural light.

Turn on lamps, and if necessary, install lighting fixtures to brighten any dark spaces—especially the entry area.

Make sure everything is extremely clean. You may even want to hire professionals to give your home a thorough deep clean. Remember, the kitchen and bathrooms are by far the two most important rooms in a house when selling, so ongoing maintenance is important.
The Importance of De-Cluttering
Above all, make sure every room—including closets and the garage—is clutter-free. Family photos, personal memorabilia, and collectibles should be boxed up. Closets, shelves, and other storage areas should be mostly empty. Work benches should be free of tools and projects. Clear the kitchen counters, store non-necessary cookware, and remove all those magnets from the refrigerator door.
The same goes for furniture. If removing a chair, a lamp, a table, or other furnishings will make a particular space look larger or more inviting, then by all means do it.
You don't want your home to appear cold, unloved, or unlived-in, but you do want to remove distractions and provide prospective buyers with a blank canvas of sorts. Plus, de-cluttering your home now will make it that much easier to pack when it comes time to move.
Where to Start
Contact your agent for advice on how to most effectively stage your home or for a recommendation on a professional stager. While the simple interior design techniques outlined above may seem more like common sense than marketing magic, you'd be surprised at how many homeowners routinely overlook them. And the results are clear: staging your house to make it more appealing to your target buyer is often all it takes to speed the sale and boost the price.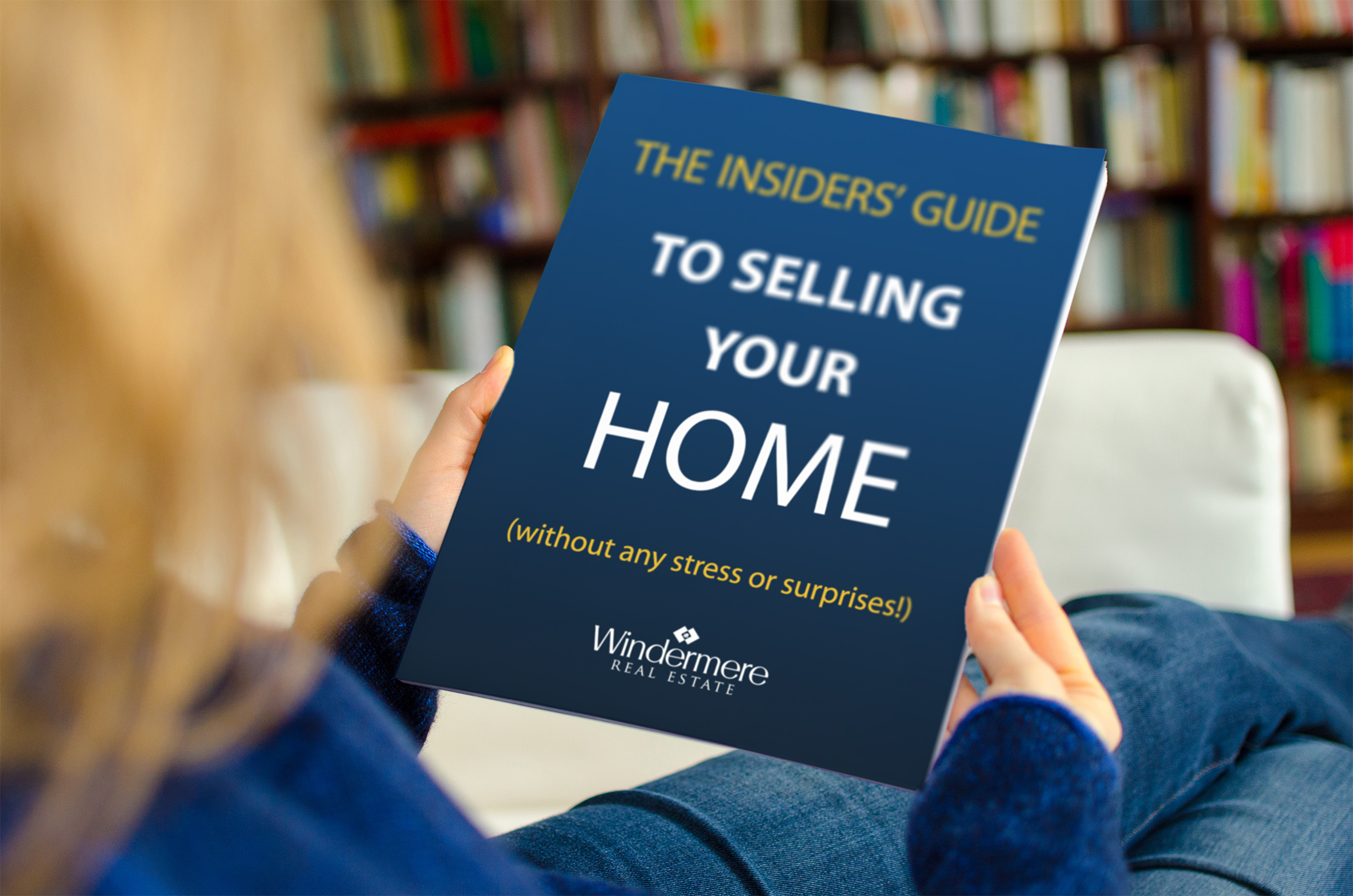 Here's a stat that may shock you.
Even in this hot market, all up and down the Front Range, one out of five homes for sale have been sitting on the market for more than 100 days.
When other homes are under contract within days or even hours, 20% sit on the market waiting for a buyer.
Why are these houses not selling? What's wrong with them?
Perhaps the answer is obvious: the roof is in disrepair, the paint is peeling, weeds have overtaken the yard, a railroad track runs behind the home, the neighbor's property looks like a junkyard – the list goes on as to the possibilities.
The important lesson for sellers is this- it is the dynamic of price relative to condition which generates offers.
If a buyer visits a home and they are (unpleasantly) surprised by the condition, they will not write an offer. Buyers conjure up a certain expectation of the home based on the marketing and the photography they see online. When the home does not live up to that expectation, the buyer will pass and move on to other options.
Sellers only have a small number of items within their control. Oftentimes the conditions which a buyer may not like cannot be changed by a seller (road noise for instance.)
The one condition a seller can control is price. The price of a home must be aligned with its condition, or the seller risks being one of the unlucky 20% of homes languishing on the market.
We have just completed a comprehensive report about this topic.
The Insider's Guide to Selling Your Home (without any stress or surprises) is now available for you.

It is hot off the press and you can request a copy by emailing colorado@windermere.com or by calling (970) 460-3033.
Contact us to get your copy immediately so you can see everything you need to know to sell your home in today's market.