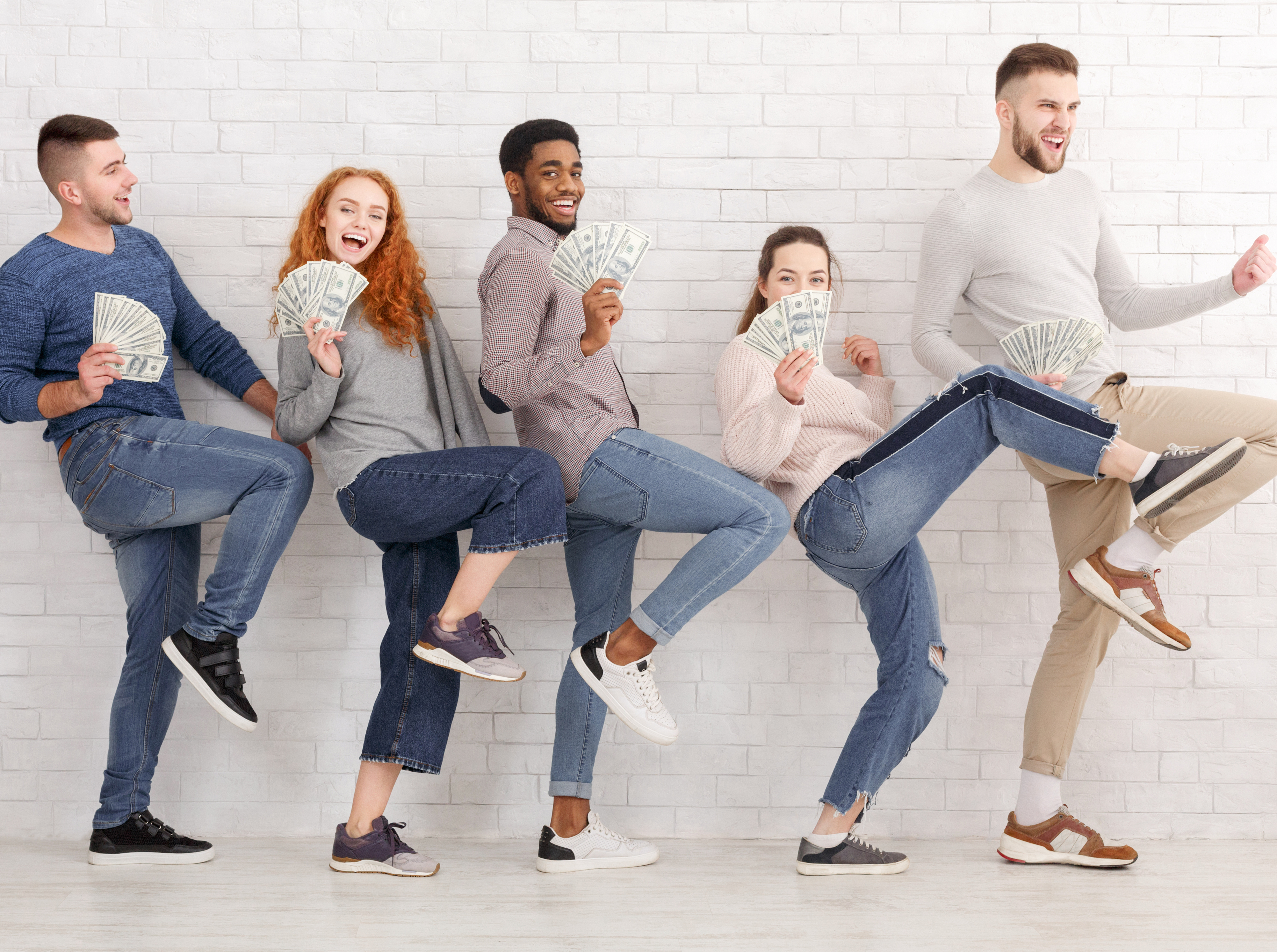 New research from the National Association of Home Builders:
The number of Americans contemplating purchasing a home in the second quarter of 2020 is nearly the same as 2019's second quarter, according to NAHB's Housing Trends Report.
At this time last year, 12% of Americans considered buying a home. Today the number stands at 11%.
The same goes for first-time prospective buyers, where 58% considered buying a home in the second quarter of 2019 and 59% are considering it in 2020's second quarter.
In the second quarter of 2020, Millennials are the generation most likely to want to buy a home (19%), even slightly higher than a year earlier (17%).
Boomers, on the other hand, are the least likely, with the share planning a home purchase falling from 7% to 5%.
Across regions, the share of respondents who are prospective home buyers is unchanged in the Northeast (10%) and South (12%), essentially flat in the West (13%), and just slightly lower in the Midwest (down from 11% to 9%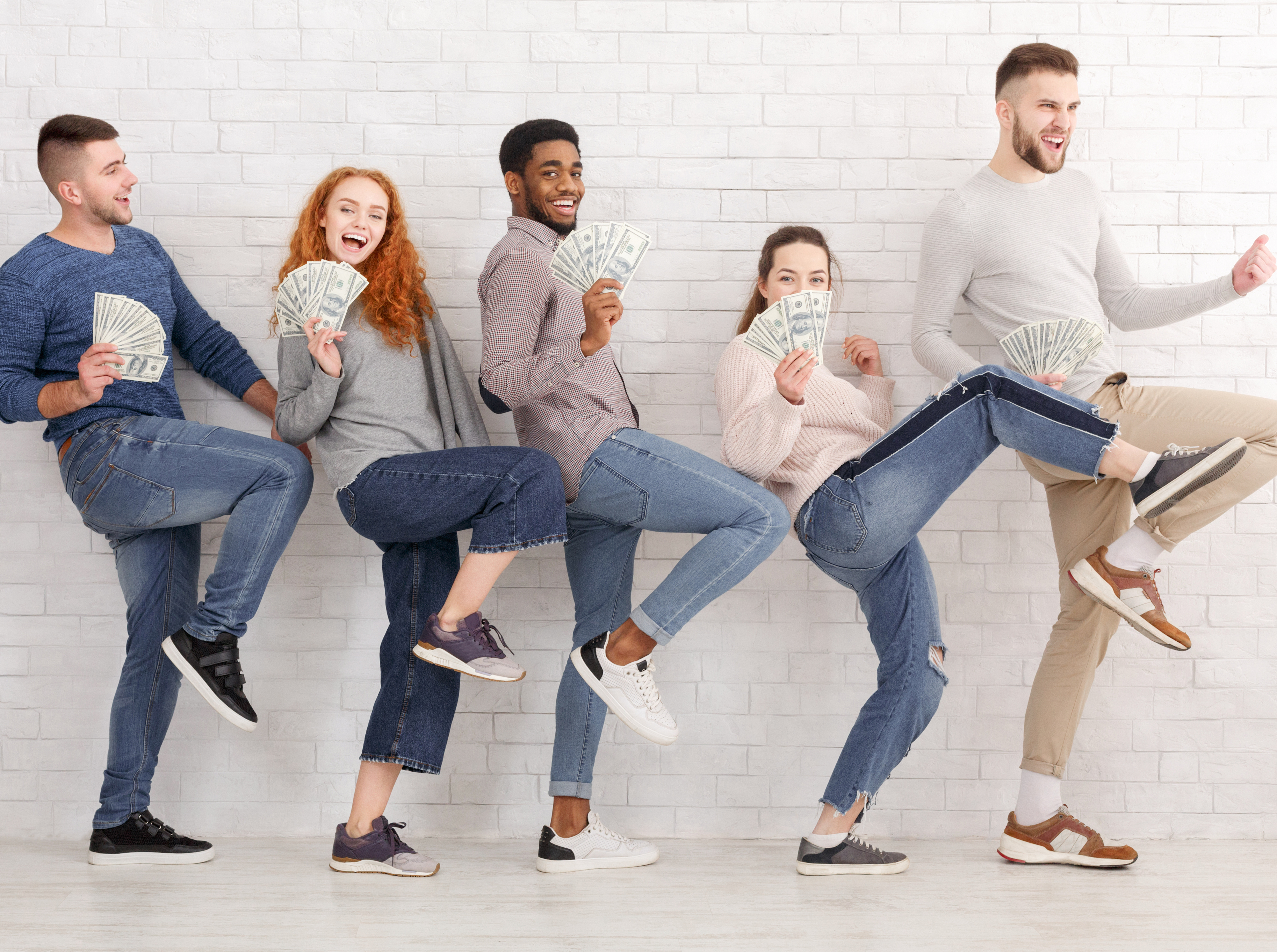 It's an election year which means that our clients are asking us if election years impact real estate.
According to research done by Real Trends there is zero correlation between election years and the number of transactions in the market compared to non-election years.
They found that sales were down in 1980, 1988, and 2008 compared to prior years, and sales were up in 1992, 1996, 2000, 2004, 2012, and 2016.
To hear more about what will happen this year in real estate and the factors that really do impact our market, be sure to get registered for our annual Market Forecast event next week.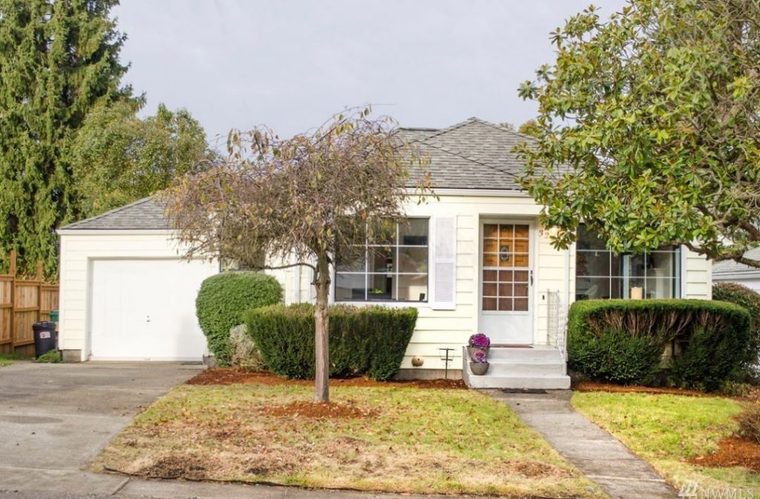 A few weeks back, Jenn and I decided to finally pull the trigger on painting our home. The vinyl siding of the 1942 Seattle Cape Cod fixer we purchased nine months ago had been sun bleached to the point of resembling a kind of soft lemon chiffon yellow you'd see on a cake your grandmother baked. Great for dessert, bad for today's exterior home color.  We wanted a charming, warm and inviting new exterior home color but were fearful about what it would cost to have a professional do it. We had saved between 10-15k by renovating our bathroom ourselves.  Couldn't we just pick up some paint and make a Saturday of it?
Pro tip: In Seattle, painting outside competes with the weather. Make sure you have a runway of at least a week of good weather to ensure you can paint the house in its entirety while leaving time for it to dry.
Seeing as the summer season was pretty much over (say it ain't so!) and the wet Seattle fall was nearly upon us, we figured we had only a week or two left to get the job done. I'm the kind of person who jumps on a new project… and maybe sometimes I put the horse before the cart. *Cue Jenn's pursed-lips smirk* So once Jenn and I agreed we were going through with the project, I had three different painters bid out the job and booked the least expensive (but experienced) professional within two days. I scheduled him to arrive the following day.
Good Husband Tip: Don't give your wife 12 hours to decide what color to paint your house.
Pro Tip: Don't feel bad about shopping for the best price with home professionals. They bid homes out every day and won't be offended. Most of the time, they present a bid with room for negotiation. It never hurts to get a second bid or ask for a cheaper price.
With the pressure of our painter showing up the next day, we scarfed down dinner and took a trip to the paint store.  (I tried to convince my wife this was an opportunity for us to bond as a family unit.  "We could make it educational! Teach Addie about hues and shades!  C'mon, honey… it'll be fun!" *Cue Jenn's pursed-lips smirk*) We knew we had to get special paint for our vinyl siding so that narrowed it down to about 20 options.  And we wanted a sort of dark blue so we picked out two colors that looked promising and headed home to test them out.
Pro Tip: When testing paint, make sure you let it dry before you decide which color to go with.  Paint a few different swatches on various sides of the house and watch how it looks during different times of the day.
One test swatch (on the right, called "Prime Time") was a little purplely/blue grey and the other was a slightly lighter blue (on the left, called "Stone Cold).  Those are two seriously stellar wrestler names, amiright?
With our painter arriving that evening, the pressure was on for us to choose. We're Millennials so we did the only logical thing you can do when making a big decision. We asked our friends on Facebook. 76 comments later, there was still no clear answer.
Mid-debate, our dear friend Kim Gorsline of Kimberlee Marie Interior Design called us up with some highly insightful information.  First of all, a paint store has pre-mixed vinyl siding paint but they can actually make ANY color into vinyl siding paint.  Which means we had a lot more choices (which left me feeling excited and gave Jenn heartburn).  More importantly, Kim pointed out that the two options we had might not be exactly what we hoped for.  She suggested a few colors that had more grey tones and in much deeper shades.  She promised us that we'd still get the blue house of our dreams even if the colors looked dark grey on the swatches.
Pro tip: You can get small paper swatches for free or pay a few bucks for a large paper square but nothing will compare to a sample of real paint on your surface.  We spent $59.34 on paint samples and it was worth every penny.
Back to the paint store we went, grabbing three more options to test.  Our painter began taping off the trim as we took a few steps back to assess the swatches… BOOM! We had our answer… Britannia Blue by Benjamin Moore. Not the best wrestler name but a nice blue nonetheless.
We trust Kim's vision and design talent wholeheartedly and as the days went on and the paint went up, we couldn't have been more pleased.  I installed some new lights fixtures and house numbers that Jenn picked out.  Only this time, I gave her three days of lead time *Cue Jenn's pursed-lips smirk*
Tyler Davis Jones is a Windermere Real Estate agent in Seattle who, with his wife Jenn, recently traded in their in-city condo for a 1940s fixer-upper. Tyler and Jenn, along with the help of some very generous friends and family members, are taking on all the renovations themselves. You can follow the transformation process on the Windermere Blog or on 
Tyler's website
and
 Instagram. 
It's sometimes said that the limitations of a house are what help make it a home. For many, however, it is a point of pride to accept only the finest in their new residence. How can you find the balance between cultivating a lived-in home with personality and quirks versus a house with cutting-edge amenities that improve quality of life? To get to the bottom of that, we gathered a list six keys to consider when selecting and developing the home of your dreams:
The neighborhood
Surprisingly, one of the biggest factors in choosing a new home isn't the property itself, but rather the surrounding neighborhood. While new homes occasionally spring up in established communities, most are built in new developments. The settings are quite different, each with their own unique benefits.
Older neighborhoods often feature tree-lined streets; larger property lots; a wide array of architectural styles; easy walking access to mass transportation, restaurants and local shops; and more established relationships among neighbors.
New developments are better known for wider streets and quiet cul-de-sacs; controlled development; fewer aboveground utilities; more parks; and often newer public facilities (schools, libraries, pools, etc.). There are typically more children in newer communities, as well.
Consider your daily work commute, too. While not always true, older neighborhoods tend to be closer to major employment centers, mass transportation and multiple car routes (neighborhood arterials, highways and freeways).
Design and layout
If you like Victorian, Craftsman or Cape Cod style homes, it used to be that you would have to buy an older home from the appropriate era. But with new-home builders now offering modern takes on those classic designs, that's no longer the case. There are even modern log homes available.
Have you given much thought to your floor plans? If you have your heart set on a family room, an entertainment kitchen, a home office and walk-in closets, you'll likely want to buy a newer home—or plan to do some heavy remodeling of an older home. Unless they've already been remodeled, most older homes feature more basic layouts.
If you have a specific home-décor style in mind, you'll want to take that into consideration, as well. Professional designers say it's best if the style and era of your furnishings match the style and era of your house. But if you are willing to adapt, then the options are wide open.
Materials and craftsmanship
Homes built before material and labor costs spiked in the late 1950s have a reputation for higher-grade lumber and old-world craftsmanship (hardwood floors, old-growth timber supports, ornate siding, artistic molding, etc.).
However, newer homes have the benefit of modern materials and more advanced building codes (copper or polyurethane plumbing, better insulation, double-pane windows, modern electrical wiring, earthquake/ windstorm supports, etc.).
Current condition
The condition of a home for sale is always a top consideration for any buyer. However, age is a factor here, as well. For example, if the exterior of a newer home needs repainting, it's a relatively easy task to determine the cost.  But if it's a home built before the 1970s, you have to also consider the fact that the underlying paint is most likely lead0based, and that the wood siding may have rot or other structural issues that need to be addressed before it can be recoated.
On the flip side, the mechanicals in older homes (lights, heating systems, sump pump, etc.) tend to be better built and last longer.
Outdoor space
One of the great things about older homes is that they usually come with mature trees and bushes already in place. Buyers of new homes may have to wait years for ornamental trees, fruit trees, roses, ferns, cacti and other long-term vegetation to fill in a yard, create shade, provide privacy, and develop into an inviting outdoor space. However, maybe you're one of the many homeowners who prefer the wide-open, low-maintenance benefits of a lightly planted yard.
Car considerations
Like it or not, most of us are extremely dependent on our cars for daily transportation. And here again, you'll find a big difference between newer and older homes. Newer homes almost always feature ample off-street parking: usually a two-car garage and a wide driveway. An older home, depending on just how old it is, may not offer a garage—and if it does, there's often only enough space for one car. For people who don't feel comfortable leaving their car on the street, this alone can be a determining factor.
Finalizing your decision
While the differences between older and newer homes are striking, there's certainly no right or wrong answer. It is a matter of personal taste, and what is available in your desired area. To quickly determine which direction your taste trends, use the information above to make a list of your most desired features, then categorize those according to the type of house in which they're most likely to be found. The results can often be telling.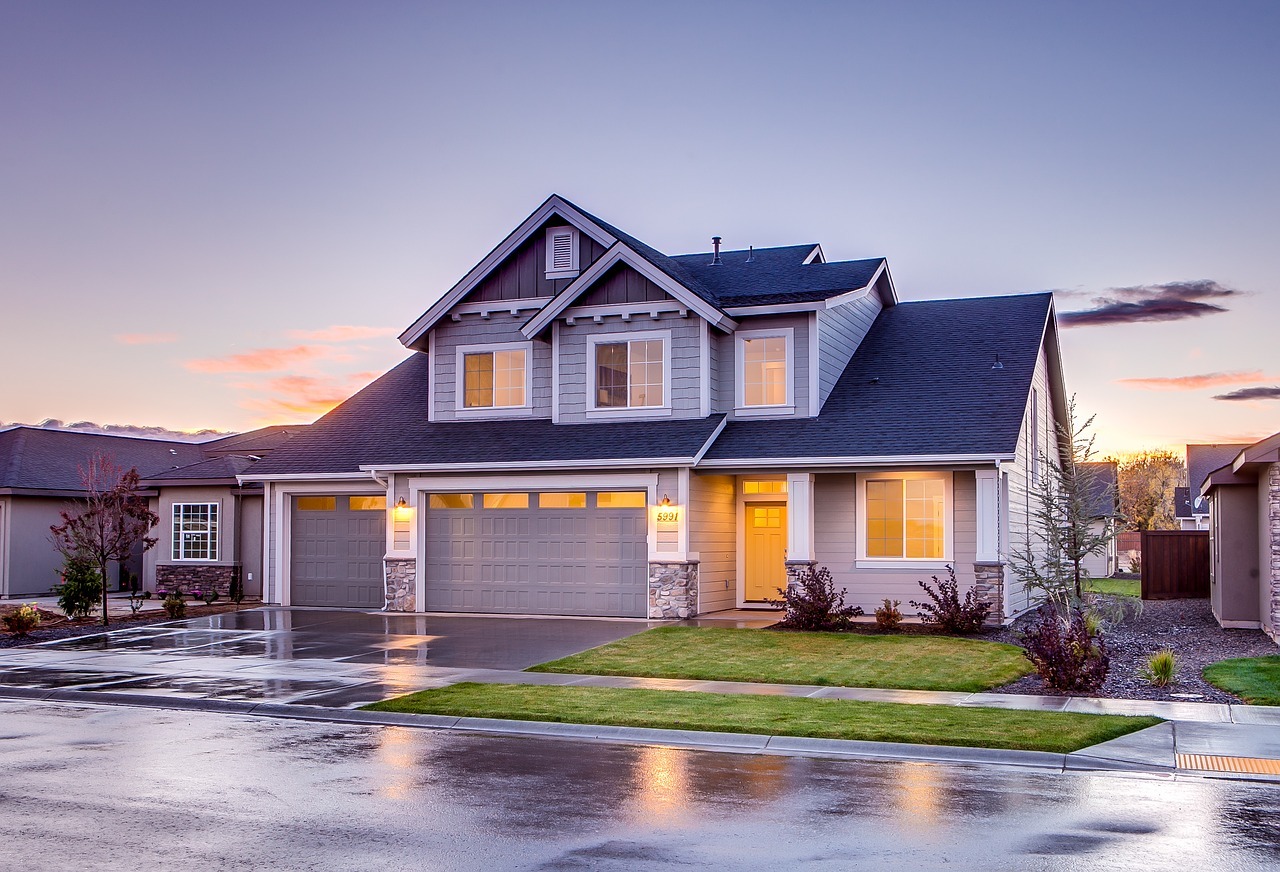 When it comes to upgrading your home with the latest technology, your garage is likely to be the last thing on your radar. But as electric vehicles and even self-driving cars are hitting the road across the country, real estate listings are touting smart garages in high-tech cities like Palo Alto, California and Austin, Texas. Not to mention the simple fact that garage tech can boost security and convenience for your home, no matter what kind of car you drive. Here, we outline four of the simplest things you can do to make your garage smarter.
1. Learn about internet-connected devices you can install in your garage.
There are all kinds of benefits to installing internet-connected systems in and around your garage — from opening and closing your garage door remotely, to using cameras to monitor your garage, to checking up on your car from anywhere in the world. How's that for convenience?
These internet-connected devices don't have to be complicated, either. In fact, they're designed for your ease of use. You can find smart add-ons for your existing garage door opener, or if you want to go all out (and potentially obtain additional security and other features), you can purchase a brand new, high-tech garage door system with all the bells and whistles.
2. Install motion-sensor lights and security cameras near your garage and other entryways.
Since most thieves like to do their dirty work in the dark, motion-sensor lights can be an effective deterrent to a garage break-in. And if you have security cameras installed too, the police may be able to better identify the perps — if anything ever does happen.
Plus, these easy upgrades can add major market value to your home if you're looking to put it on the market in the future.
3. Think about the future.
You may still be driving a gas-powered car, but plug-in electric and hybrid vehicles are becoming increasingly attractive and affordable to modern car-buyers — especially as states like Texas are offering rebate programs for vehicle replacements to EVs. If you think there's a chance that you could make the switch in the near future, it's a good idea to get your garage ready by installing an appropriate outlet or 240-volt battery charger. Many cities and states (including Texas) also offer assistance to help drivers purchase and install a charging station at home. You could also enjoy reduced utility charges, depending on where you live.
Keep in mind that driverless cars will be a common sight in American garages too, as lawmakers are clearing the way for the new technology in Austin and Arlington. Experts have suggested that this shift will transform the real estate market, including the size and functionality of garages.
4. Make sure your homeowners' insurance is up to snuff.
It's pretty obvious that your garage door is one of the more exposed areas of your home —when it comes to potential intruders, but also when it comes to bad weather. If a covered incident like a windstorm, fire, break-in, or vandalism occurs, standard homeowners insurance has your back.
Just be sure to purchase enough insurance coverage to completely rebuild your home from the ground up in case catastrophe happens, since your policy will only pay out the maximum limits you choose. The last thing you want after a disaster strikes is extra bills to pay just to get your home back in working order.
Return on Investment
Going all out with brand new, high-tech garage devices is admittedly an investment up front. But when it comes to peace of mind knowing your home and your family are safe, a smart garage could be worth every dime — not to mention the fact that it could boost your resale value in an increasingly connected world.

Haden Kirkpatrick is the director of marketing strategy and innovation at Esurance, where he is responsible for initiatives related to product and service innovation. He is constantly thinking about technology changes impacting the insurance industry, and following innovation taking place in high-tech hot spots such as Palo Alto, California and Austin, Texas.

Electric cars help lower emissions and fuel costs, improve fuel economy, and bolster energy security. And considering the volatility of gas prices—and their general skyward trajectory—electric fuel shows promise as an economic alternative.
But switching to an electric vehicle entails more than new driving habits and a conversation piece with strangers. It's also a lifestyle update.
From setting up a charging station in the garage to maintaining optimal temperatures therein, check out these useful garage preparation tips to assure your electric vehicle battery is in tip-top shape.
Selecting a Charger: Level 1 vs. Level 2
Unfortunately, charging an electric vehicle might be a tad more involved than charging your smartphone. And unless you own a Tesla Model X, which can travel upwards of 300 miles on one charge, your electric plug-in vehicle could benefit greatly from a home station charger. That said, make sure you familiarize yourself with the two main levels of electric vehicle chargers supplied by home-based charging equipment and most public charging stations.
Level 1 Chargers
A Level 1 cord set charger delivers a standard household current of 110 or 120 volts and comes with most plug-in vehicles upon purchase. It's outfitted with a three-pronged, household plug at one end that's connected to a control box by a short cord. A longer 15-to-20-foot cord running from the other side of the box connects directly to the vehicle itself.
If time is not of the essence, a Level 1 could be the way to go. But be forewarned: What you get is, more or less, a trickle charge that affords roughly three to five miles per charging hour. For instance, the Nissan Leaf takes around 24 hours to fully charge on a standard 120-volt household outlet.
The upside is, Level 1 equipment doesn't entail an elaborate setup of high-power circuit breakers or dedicated electrical lines, which are required by major appliances like stoves and refrigerators.
Because cord sets are portable, plug-in vehicles can be charged virtually anywhere there's a standard outlet, provided it isn't a household outlet that's patched into the same circuit as other demanding appliances—in which case the excess amperage could trip a circuit breaker.
Level 2 Chargers 
If time is of the essence, consider installing a Level 2 charger, which delivers 240 volts and replenishes pure electric vehicles in about three hours—which is about seven to eight times faster than Level 1 equipment. Unlike the simplicity of Level 1 setups, though, Level 2 chargers may warrant the services of a professional due to the rigmarole of electrical codes, equipment setup, and necessary inspections.
Level 2 chargers cost anywhere between under $300 to over $1500, the price ultimately depending on cord length and amperage.
Level 2 outputs typically range between 16 to 30 amps, but professionals often recommend around 30- to 40-amp systems—an adequate overnight charge for most plug-in electric cars.
Installing a Charging Station
It's worth mentioning that the "charger" you're installing is technically referred to as Electric Vehicle Service Equipment (EVSE). This is the wall-mounted box with cord and plug that delivers electricity and functions as a communication and safety unit for the actual charger situated inside the vehicle itself.  The EVSE ensures the battery doesn't overheat and shuts the charging session down if there's a short circuit, power surge, or any other type of faulty hardware.
If you've opted for a Level 2 ESVE, you'll likely need to reach out to a professional electrician to wire up equipment and determine where the ESVE should be situated in regards to where your vehicle is parked. Notwithstanding factors like outdated wiring, meters, and breaker panels, updating the garage for your electric ride should actually be pretty straightforward.
For instance, I gave my electrician the specs for a Tesla—a 14-50 NEMA charger that delivers 40 amps at 240 volts. And even though I have an older house, by setting up a dedicated circuit, my electrical panel handled the load without a hitch.
In rare instances, old wiring may need to be replaced. But by and large, the process is fairly easy and uncomplicated. What's more, the plug itself isn't any more difficult to install than a standard dryer outlet. For electric vehicle owners, installing a Level 2 ESVE is definitely the way to go.
Cost of Installation
The installation cost generally hinges on the work involved—such as the amount of wire that needs to be run, whether additional or replacement breaker panels are necessary, and the cost of labor in your area. This could vary between just a few hundred dollars to a couple thousand. However, you may be able to snag special rates from your utility company for installing an EVSE, so make sure you inquire.
Thank you to guest author Eric Madia. 
Summer is here, which means vacations are on the mind, but as always the cost can feel prohibitive. As folks take less and less time off work, people shortening their vacations, staying closer to home, or going nowhere at all for "staycations". Another way to save money, while still getting away, is to leverage your own home for a home exchange.
A home exchange—often called "house-swapping"—is a money-smart vacation idea that's been around for a long time. The concept is more popular than ever, with home-sharing plans like AirBnB becoming ubiquitous, but a unique one-to-one swap can be an even more affordable option.
Why a home exchange? Since accommodations are usually the priciest part of a vacation, a home exchange saves money, allowing travelers to take longer vacations and perhaps splurge a bit on dining, tours, or shopping. Larger families appreciate how homes meet their needs for space, meals, and a good night's sleep. And, home-swappers often say they enjoy "living like the locals," especially when traveling internationally.
How it works. The basic idea of a home exchange is that two families agree to live in each other's home (usually at the same time) at no cost—it's considered an even trade. Exchangers find one another via home exchange website that provides detailed listings of available homes. Exchanges take place within the United States or internationally, and the length of stay is whatever the parties agree upon. Exchangers typically do not meet in person but get acquainted via phone calls and emails before the exchange happens. Details, including pets, the use of a car, and cleaning are all agreed upon ahead of time, usually in a written contract provided by the website.
What makes a house desirable? You might be surprised! As a general rule, home exchangers are looking for location, location, location. They want to explore attractions in your area, attend an event, or visit family. A beachfront house in California is highly desirable, as is a condo in an exciting city—and even a home in the suburbs will appeal to the right travelers. Because swappers are primarily looking for a convenient jumping-off point for their adventures, your home's age, floor plan, and furnishings don't matter too much, as long as it's clean, comfortable, and accommodating.
Vacation homes are ideal. Whether it's a rustic cottage on a secluded fishing lake or a condo at a popular ski area, a second home is ideal for exchanges. Logistically, you don't have to vacate your primary residence, and you have more flexibility as to when the swap can happen.  For this reason, many retirees—who often own second homes and enjoy freer schedules—find home exchanges especially appealing.
First steps. If you're intrigued, start by exploring a few websites; you can view a lot of information for free. Home exchange websites typically charge an annual membership fee of $50 to $100 to list your home. If you decide to join a service, you'll provide several photos and a detailed description of your home. You'll also post your desired destination(s) and travel dates, and you'll be able to peruse the homes that meet your criteria. It's common to trade information with several homeowners before finding just the right match, and the process may take several months.
Focus on the basics. Once you've agreed to an exchange and are preparing your home for guests, think about what makes a hotel room enjoyable. A clean, clutter-free home is universally appealing, and comfortable mattresses and attractive bedding are a must. Your kitchen should be well organized, and internet access is a big plus. Your guests know they're staying in someone's home, so don't worry about scuffed baseboards and well-worn furniture. Likewise, don't expect five-star accommodations when you step into your host's home.
Is a home exchange right for you? If the very thought of others living in your home and sleeping in your bed—or you in theirs—makes your palms go clammy, an exchange is probably not for you. But many travelers are hooked!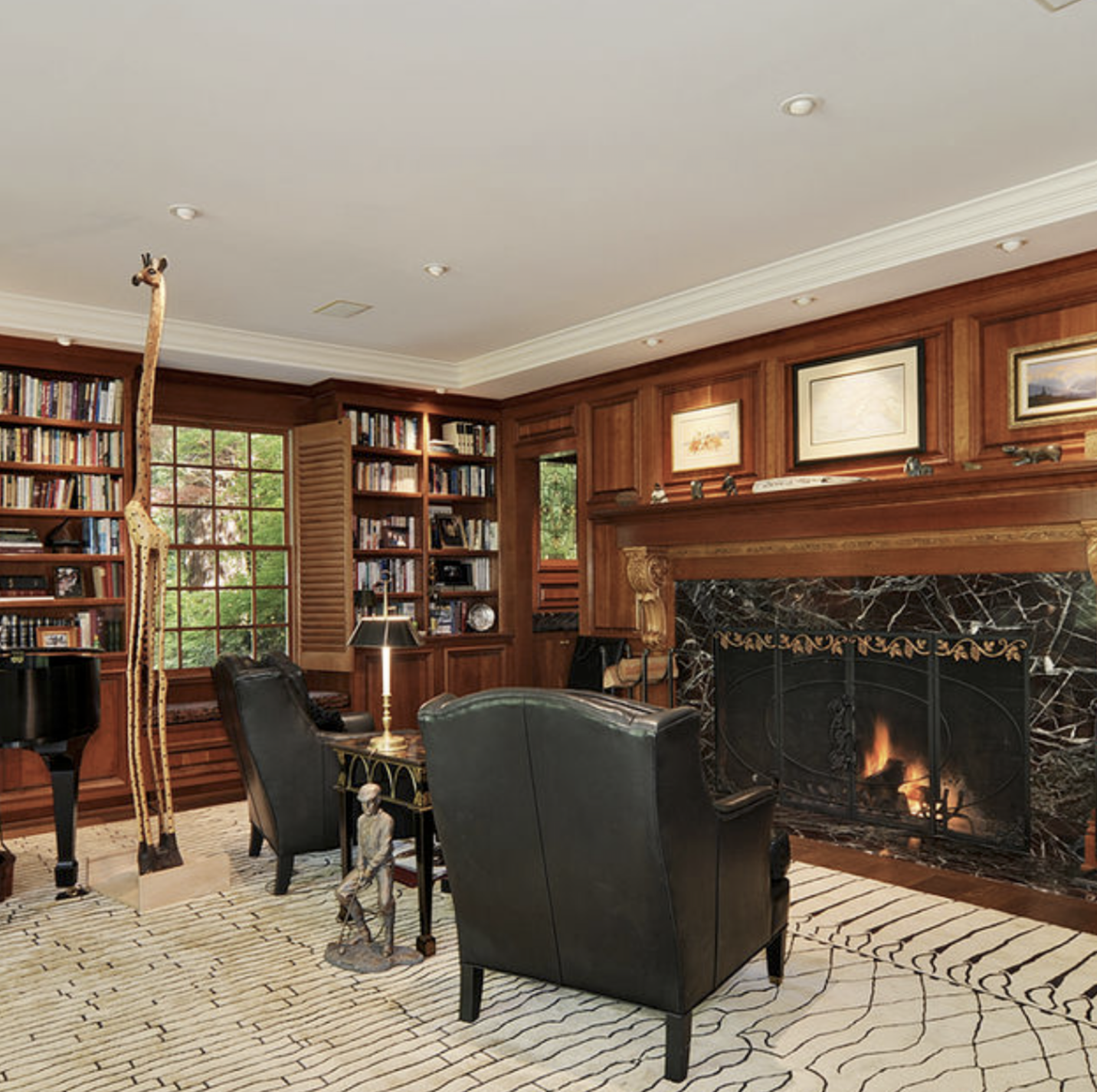 Most people dream of working from home but ask anyone who does it on a regular basis, and they'll tell you how hard it can be to stay productive when you work where you live. The most disciplined telecommuters will tell you that you need a structured routine and organization to rise and grind and get into work mode.
Having a designated workspace is quite possibly the most important piece to the work-from-home pie. Even if you live in a small space, you need to find a balance between home and office. People who work from home often have a difficult time separating work hours from their non-work hours because it's so easy to keep at it late into the night. But maintaining a balance and shutting down the computer is important for overall wellbeing. What are some other must-haves for a successful home office? Here are the top five:
Natural Light – Study upon study tells us that natural light is needed to boost productivity and mood. Make sure to set your desk up as close to a window as you can. If being near a window isn't an option, a natural light lamp is the next best thing. It helps balance your body clock and leaves you feeling rested and refreshed.
To-Do List or Planner – Start each day off by making a to-do list outlining what you need to get done before the end of the workday. Make sure to set a realistic time frame in which all of that should be completed, so you can check each one off the list and feel immense accomplishment once you've completed them all.
Storage – If you have a big enough space, put in a large bookshelf where you can organize everything (think storage boxes). It reduces clutter and looks stylish. Using your walls and cabinetry is the most efficient use of space.
Calendar – Many people tend to rely on digital calendars these days because of their convenience. When all of your devices sync together and pop up with reminders, you never have to worry about missing an appointment. However, many people find that it helps to keep a paper calendar handy too so you can easily view your whole month at a glance.
Space for Inspiration – It doesn't matter what field you work in, having a source of inspiration in your workspace is essential. Whether it's a photo of your family, your dream car, or that vacation you've been dying to take, having that inspiration right in front of you provides a constant reminder of why you do what you do.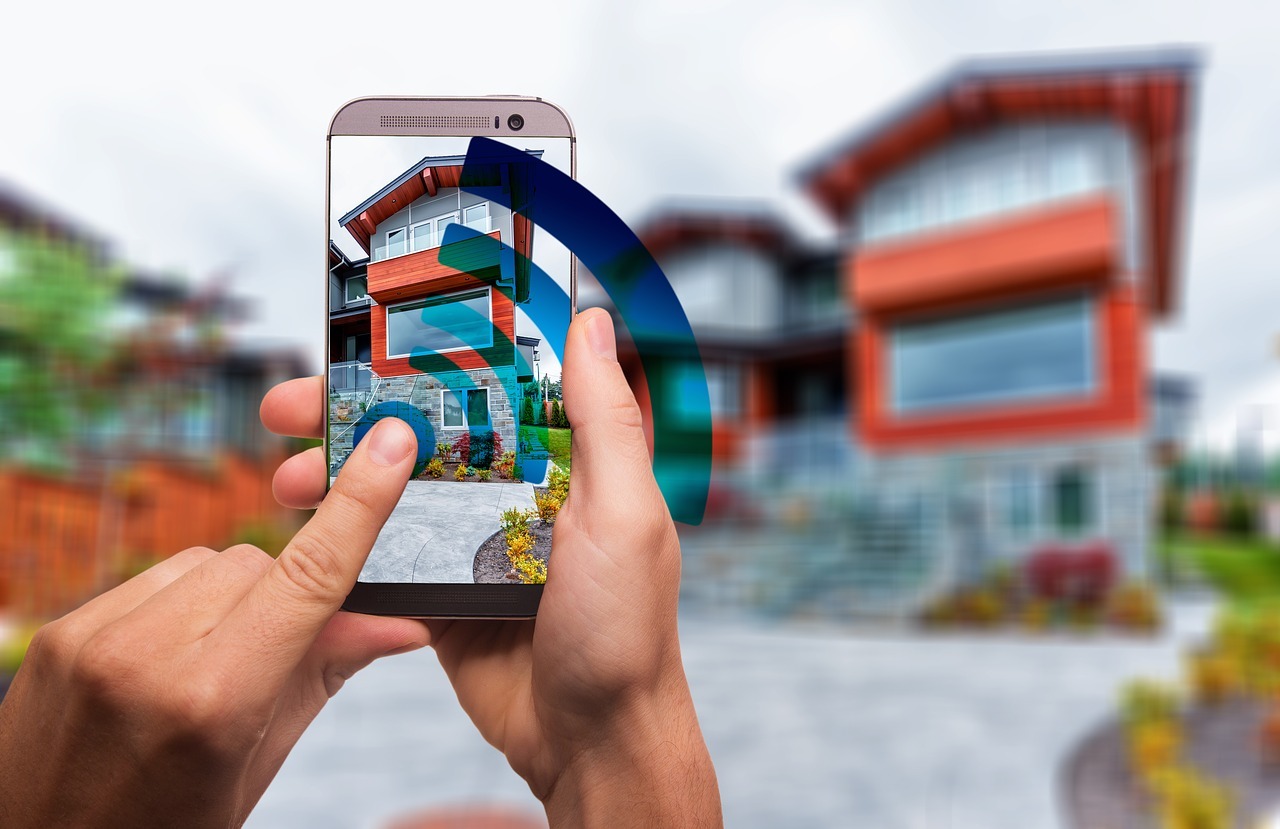 A month ago the nation's largest home-building company, Lennar, announced they would begin including Amazon's "Alexa" smart speaker system as an integrated function in new homes they construct. In the United States alone there are reportedly at least 39 million privately owned smart speakers, and the growth seems likely to only continue. With an eye to the future, we decided to shine a light on a few other "smart" products that can help enhance your home.
Smart Doorbells
While the iconic heavy door-knocker of 19thcentury Victorian may hold its appeal, high-tech doorbells are an increasingly popular option.
The Amazon-owned Ring Doorbell is the pace-setter for this rapidly growing industry, allowing for remote monitoring of your home via video, two-way talking functionality, and WiFi-connectivity to allow homeowners to keep tabs on their property no matter how far they roam.
If you'd like to go elsewhere, the market is flush with alternate options. SkyBell's ringer allows for free cloud storage of video, while the Zmodo Greet Smart model allows for easy installation using your previous doorbell's hardware, and comes at a price over $100 under most of the notable options.
Smart Refrigerators
Much has been said of the lamentations regarding the loss in popularity of the family dinner around the table. If your family is drawn to their phones when it's time to get meals going, a smart refrigerator may be the trick to centering things around the kitchen and dining room again.
The brands may be familiar but the appliances are all-new. GE, Kenmore, Samsung, and Whirlpool are just a few household names involved in the exciting world of smart appliances.
The options are wide-ranging in functionality – from Alexa-connected Kenmore smart fridges to Samsung's full home command center, you can control temperatures in the fridge and in your home, play music and videos, and even pull up recipes on-screen to help your tech-savvy family follow along step-by-step.
Smart Energy Monitors
Most people like doing things that are energy-efficient, but when it's financially challenging it's tough to make that choice. The best products, then, are those that check both boxes.
Energy monitors like those from Sense, CURB, and Neurio offer the ability to connect into your appliances and circuit board, monitoring energy usage from your smartphone.
How often are you likely to check your appliances unless they suddenly break down? With these monitors, not only can you maintain appropriate energy usage, you can identify issues before they become disasters.